FOLLOWING complaints of unpaid benefits by government pensioners and mismanagement of pensions funds in Nigeria, the Federal Government in 2014, set up the Pensions Transitional Arrangement Directorate, PTAD, under Federal Ministry of Finance to oversee the issues of retired federal pensioners who are not in the Contributory Pension Scheme. At  present, PTAD is going round the country to verify federal government pensioners.
During the exercise in Uyo,  Akwa Ibom State, Executive Secretary of PTAD, Mrs Sharon Ikeazor, spoke to Correspondent,  Dennis Udoma on the exercise. Excerpts:
PTAD has been carrying out verification of retired workers across the country. Who are those being verified and how many of them do you intend to capture at the end of the day?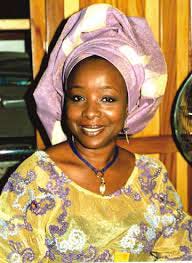 Those that are being verified are federal pensioners and state pensioners with federal share. At the end of the exercise, we hope to verify about 150,000 pensioners in the whole country.
What assurance can you give pensioners who are skeptical over the ongoing verification exercise, who fear this exercise may end up  like an earlier one conducted  by Senate Committee on Establishment in 2012, whose outcome has not been made public till today?
Senate Committee does not have powers to conduct verification. PTAD is a government agency under the Ministry of Finance whose mandate is to pay pensioners under the defined benefit scheme. PTAD came into existence in 2014 because of all the plethora of complaints and mismanagement of pensions in Nigeria. Every pensioner that is verified by PTAD is put on the payroll and they are assured of their pensions once they appear there. If we do not do the verification exercise, how do we know the number of pensioners that government has to pay? We need to determine government's liability that is why we are doing the verification so that the right pensioners are put on the payroll.
How long does it take before pensioners are paid after verification?
When PTAD was established, we inherited a data base that is not  very credible. So, with this verification, we are cleaning out the data base, bearing in mind, that the last time civil service carried out verification in the South East, was in 2015 and it took almost a year. But this is a new administration, we have to do things right.
We cannot keep the pensioners waiting for a very long time. So, as they are doing the verification, everything is systematic, we are batching all the forms and documents we get from them so that, when we go back to Abuja the account department is handling the computation. We do not sit down and just keep our pensioners. The account department, the federal auditors and the internal auditors that we have in PTAD, are working closely and getting information from Salaries and Wages Commission, will now start computing everyone's pension benefits before we start paying. So, it takes between three to four months before we can do that.