By Festus Ahon
ASABA—DELTA State Governor, Dr. Ifeanyi Okowa, yesterday, charged the judiciary to ensure the speedy dispensation of kidnap cases, saying that the judiciary remains the last bastion  of hope for the common man.
He also inaugurated Mr Dennis Agbaga as a member of the Judiciary Service Commission, JSC.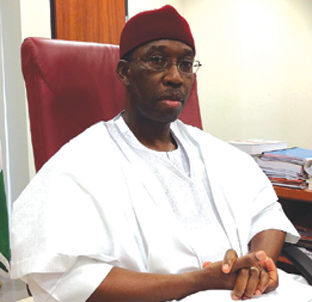 Okowa, who stated this when he received retiring Justice Ifeoma Okogwu of the state judiciary, restated  his administration's commitment to the independence of the judiciary in the state.
Calling for the speedy trial of kidnap cases to serve as deterrent to criminally minded individuals, he said that the state's law on kidnapping would be implemented to the letter as special courts have been established to ensure quick dispensation of kidnap cases.
He commended the synergy among the security agencies in the state in tackling security issues, explaining that some kidnappers have been arrested.
Commending Justice Okogwu for her meritorious service to the state, Okowa appreciated the judiciary in the state for its boldness, support and understanding.
Inaugurating Mr Agbaga as a member of JSC, the governor urged the judiciary to be dispassionate in the dispensation of justice stressing, "The judiciary should remain the last hope of the common man as it is expected."
Earlier, in their separate responses, Justice Okogwu and Mr Agbaga thanked Governor Okowa for the opportunity given to them to serve the state in their different capacities.