By Simon Ebegbulem
BENIN—GOVERNOR Godwin Obaseki of Edo State has signed a power purchase agreement with Ossiomo Power and Infrastructural Project, saying that the agreement is geared towards proving uninterrupted power supply to the people of the state.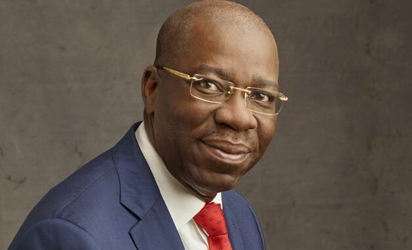 He said that the agreement was in furtherance of the previously outlined power plan for the state, recalling his promise to provide uninterrupted power supply to the people of the state, especially in strategic areas with a view to ensuring that investors have a conducive atmosphere to operate.
According to him, "We should be able to deliver 24/7 uninterrupted power to all government establishments located in Sapele Road axis, including Government House, Secretariat, Court Complex, Central Hospital, House of Assembly and also the Oba's Palace."
The governor, who expressed confidence in the quality of services to be delivered by the company, said about five megawatts would be used as take-off for the project, adding: "We are confident from the facts available to us, that the design and engineering have been completed and that this facility hopefully should be ready within the next five months.
"This transaction is the first phase of a 50-megawatt plant. This is the first five megawatt, which the state is committed to purchasing from the conversation and negotiations that had taken place over the last three months."