Awka – A former governor of Central Bank of Nigeria, Prof. Chukwuma Soludo, has commended Gov. Willie Obiano of Anambra over his achievements in the area of economy within three years in office.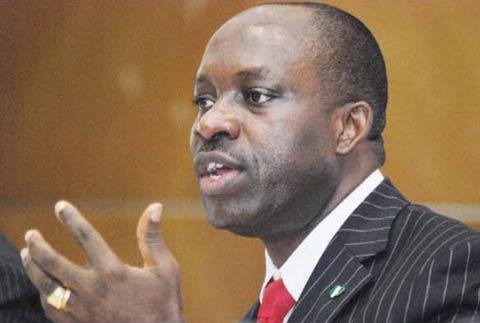 Delivering a lecture to mark the third year anniversary of Obiano's administration in Awka on Friday, Soludo rated the state's economy as the fourth biggest in the country.
He said the economy of Anambra, which was not an oil producing state, had been well managed under Obiano, making it one of the most buoyant states after Lagos, Abuja and Rivers.
Soludo, who said the private sector must be encouraged to drive the economy, commended the governor for attracting a sizeable number of investors to the state.
The former CBN boss, who contested for the All Progressives Grand Alliance ticket with Obiano in 2013, said he would not contest the Nov. 18 gubernatorial election.
"There is no need for change at the moment.
"Anambra is the fourth largest economy in Nigeria behind Lagos, Abuja and Rivers.
"The private sector must play a role to shore up the country's earnings.
"We are in a crisis moment and you don't change a general in the middle of the war; in Anambra, Obiano is a general.
"Many people are calling on me to come and contest, but the point is: if Anambra is not broken, why mend it?
"There will only be vacancy in Anambra Government House in the next four years,'' he said.
He urged Obiano to plead with the Federal Government to execute the second Niger Bridge and federal highways projects in the state.
Soludo also urged the governor to hasten work on the Anambra cargo airport to fast track the state's move to assuming an international status.