Abuja—The Nigeria Labour Congress, NLC, has said it would collaborate with Amnesty International to promote the rights of vulnerable groups across the country.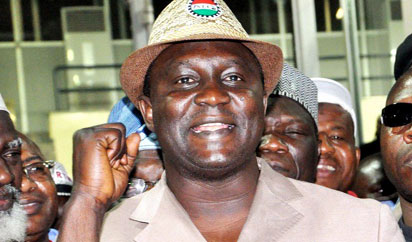 President of NLC, Mr Ayuba Wabba, stated this during a solidarity visit to the Amnesty International in Abuja yesterday.
Wabba said this had become imperative as rights of Nigerians, especially vulnerable groups such as women, children and the less privileged, were being trampled upon.
"I want to assure you of the support of NLC and the working class because as workers, our rights have been trampled upon several times.
"You are aware of the fact that across the states, salaries, pension and gratuity are not being paid as at when due. This is a violation of the rights of workers.
"Therefore, we need to stand side by side with organisations like Amnesty International to continue to protect the most vulnerable groups against the powerful and the rich in the society.
Mr Auwal Rafasanjani, Chairman Trustee, Amnesty International Nigeria, commended the NLC for the solidarity visit.
Rafasanjani said Amnesty International was a reputable organisation that worked on accountability.