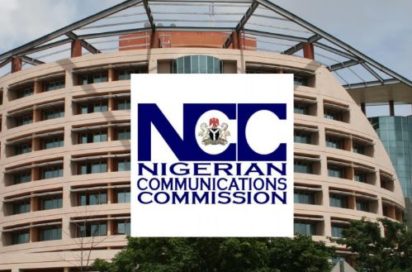 NCC
The Nigerian Communication Commission (NCC) has established minimum Quality of Service (QoS) standards to ensure service delivery for the telecommunication industry across the country.
According to a statement on Thursday, the QoS standards are to ensure that consumers enjoy consistent high quality telecommunications service.
"These QoS standards ensure that consumers continue to have access to high quality telecommunications service by setting basic minimum quality levels for all operators.
"These standards define the lower and upper bounds of acceptability of such technical issues as transmission rates, error rates, call completion rates, etc.
"The standards will also handle commercial consumer issues such as access to customer care centres, billing integrity and other characteristics that can be measured and improved," it said.
NCC further said that the QoS standards would require mobile network operators to report to the commission at the specified frequency in the year.
"The reporting frequency of mobile operators shall be quarterly; the report for the preceding quarter must arrive at the NCC, Abuja office at most by 15th of the first month of each quarter.
"The report shall be in both hard copy and editable electronic versions in the format provided by the NCC."
Similarly, NCC noted that the reports should consist of a national report, covering the nationwide network services.
The reports should also include regional reports focusing on the six geo political zones of the country and urban area reports for Lagos, Aba, Abuja, Kano, Benin city, Maiduguri and Port-Harcourt cities.