By Gabriel Olawale
The National Agency for Food and Drug Administration and Control, NAFDAC, yesterday blew the lid off activities of unscrupulous individuals engaged in the forgery of the Agency's documents, production of counterfeit alcoholic beverages, water for injection and sales of suspected counterfeit Peak Milk.
Speaking while parading the suspects at the Agency's head office in Lagos, NAFDAC's Acting Director General, Mrs Yetunde Oni, noted that the Agency received  complaints from three countries about alleged impersonation and scams by some Nigerians who pose as staff of the Agency to process registration documents for intending importers of regulated products.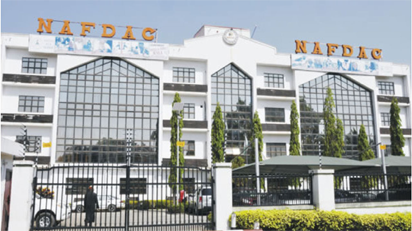 Oni explained that after diligent investigation it was discovered that the three cases were hatched and executed by a group of an international gang of criminal headed by one Mr. Eze Okoronkwo, a Nigerian who resides in Aba, Abia state.
Her words: "The syndicate had collected the sum of $13,640, while there were plans to collect further $57,720. We believe this is a tip of the iceberg."
"Having established the illegal activities of the arrested persons as an economic crime, the Agency with collaboration from other sister Agencies will transfer the case to Economic and Financial Crimes Commission for further investigation and prosecution."
She hinted that they have also successfully arrested four Nigerians who engaged in production and sales of counterfeit products.