By Soni Daniel, Northern Region Editor
ABUJA—Acting on the directive of the Presidency to probe why the Minister of State for Foreign Affairs approved the sack of a whistle-blower, who exposed an alleged diversion of $229,000 and N800,000 by top officials of the Directorate of Technical Cooperation in Africa, DTCA, the Economic and Financial Crimes Commission, EFCC, has begun fresh investigation into the matter.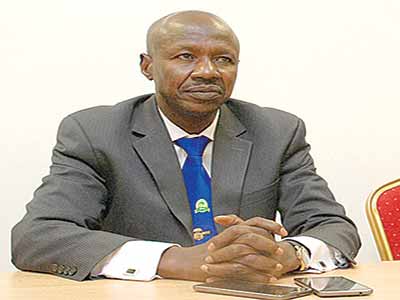 Vanguard learned exclusively that the Chairman of EFCC, Mr. Ibrahim Magu, has opted to conduct the probe of the fraud personally and turn in a report to the Presidency within the shortest possible time because of the international dimension which the case has assumed in recent weeks.
A source close to the investigation confirmed to Vanguard last night that already, Magu has retrieved the case file from an official who had been handling it with no decision on what punishment to mete out on those indicted for signing the huge cash away from the Central Bank of Nigeria, CBN, into some accounts.
Magu has also summoned the whistle-blower, Ntia Thompson, to his office for a briefing on what transpired, with a view to doing justice to the matter. But it was not clear if the victim, a Level 15 officer in charge of Servicom at the DTCA before his sack, honoured the invitation.
The action of EFCC followed the order by the Vice President to the EFCC and the Minister of Foreign Affairs, Geoffrey Onyeama, to investigate the scam and the sack of Ntia and report back to his office with immediate effect.
DG's writes minister
Meanwhile, the Director General of the Directorate for Technical Cooperation in Africa, Mohammed Kachallah, has written a memo to the Minister of Foreign Affairs, Geoffery Onyeama, claiming that Mr. Thompson was sacked for issues unrelated to whistle-blowing.
In the three-page letter he wrote as 'Executive Summary' to the minister and dated January 24, Kachallah, also denied any knowledge of Ntia's petition to EFCC to probe the said diverted cash at DTCA.
According to Kachallah, Mr. Thompson was fired for acts of "violations of oath of secrecy, absence from work for three days without justification, refusal to carry out lawful instructions and making false claims against government officials.
"Your Excellency is humbly requested to kindly note that at no point in time was the officer under reference issued any query or letter in respect of any alleged petition before the EFCC.
"Management has no evidence before it to suggest that the officer wrote any petition to the agency— EFCC. Also note, Your Excellency, that during the period when the officer was reprimanded for disclosing official information without authorisation and for his absence from work without leave, I was neither  under any investigation by EFCC nor have I been indicted till date for any wrongdoing by the EFCC or any other investigative agency for that matter."