By Anthony Ogbonna
The Senate's rejected Acting Chirman of the Economic and Financial Crimes Commission, EFCC, Mr. Ibrahim Magu has accused the Department of State Services, DSS, of denying him the right to fair hearing.
Mr. Magu said he was never invited by the DSS to state his own side of the story and that, based on the two petition letters submitted to the Senate by DSS against his confirmation as EFCC's boss, the allegations against his person stand groundless.
Recall that the Senate, Today, rejected for the second time, to confirm Magu as the substantive Chairman of the anti-graft agency.
The Senate had cited issues raised in the DSS petition letters to it wherein Magu was said to be unfit to man the commission haven failed integrity test.
"Magu has failed integrity test and will constitute a liability to the anti-corruption drive of the present administration," read the report the agency presented to the senate.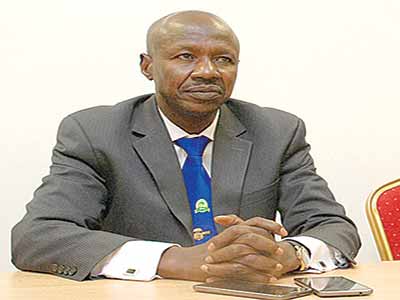 Senator representing Kogi west, Senator Dino Melaye had drawn the attention of the Senate members to the petition letters submitted to it by DSS. Senator Melaye asked Magu, "Do you have the integrity to head the commission?"
"With what I read this morning, I also have to inform you that every nominee who comes to this senate, we do request for screening from the DSS. It did not start with you, and it will not end with you."
"So it is at the premise of this request that we received this from the DSS, the Department of State Services is to us what the FBI and CIA is to the US, and we cannot ridicule, we cannot undermine, we cannot put to abeyance the report of the DSS."
Melaye also asked, "Anyone who wants to be chairman of the EFCC must be unblemished, must be pure, must be stainless… After this report, do you still see yourself qualified to be the chairman of the EFCC or do we take you to Golgotha?"
However, in his response, Mr. Magu said, "What does it mean if DSS submits two report on the same person, the same day?"
"There is a right to fair hearing, but up till now the DSS has not invited me to hear my own side. This is a constitutional issue."
Despite his defense, the Senate, in a popular vote, rejected him as the substantive boss of the commission.
Recall that in December last year, the Senate rejected the confirmation of Mr Ibrahim Magu as the Chairman of the Economic and Financial Crimes Commission, EFCC. The Senate said security reports about the person of Mr Magu was not favorable for his clearance for the anti-graft agency's top job and asked President Muhammadu Buhari who nominated him to immediately replaced him.