By Emeka Anaeto, Business Editor
PERFORMANCE of the Nigerian corporate Eurobonds was mixed last week as yields rose on a number of instruments while some others recorded buying interest.
Transactions in Fidelity Bank Plc 2018, Guaranty Trust Bank Plc 2018, Access Bank Plc 2018 and First Bank of Nigeria 2021 were marked by sell-offs, but which led to yields going up by 42 bases points (bps) in Fidelity while GTB, Access and FBN recorded yields uptick by 2, 13 and 4 bps respectively.
On the other hand, however, Access Bank's 2017 Eurobond which yield went down 41bps continued to enjoy buying interest. Yields also fell 10bps on the bank's October 2021 bond just as Diamond Bank also went down 4bps.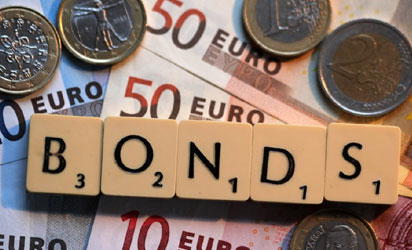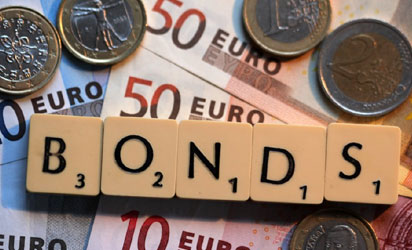 Zero Fed effect on Sovereign Eurobond
Against the backdrop of concerns over the impact of rate hike effected by the United States Reserve Bank (the US Fed) last week, performance of the sub-Saharan sovereign Eurobonds was largely bullish as investors hunted for bargains across board. Consequently, yield on all sub-Sahara Africa sovereigns fell except for the Nigerian 2021, South African 2041 (up 6bps apiece) as well as the Gabon 2024 and Ivory Coast 2028 (up 3bps apiece).
Average yield on the Ghana, Kenyan and Zambian sovereign Eurobonds dropped 15bps, 8bps and 17bps respectively whilst yield on the South African 2017 declined 29bps. Similarly, yield   on the Nigerian 2023 and 2018 Eurobonds fell 11bps and 17bps respectively.
DMO's auction dampens local bonds market
The local bonds market was relatively quiet ahead of the Debt Management Office's (DMO's) scheduled primary market auction. Average yield on benchmark bonds opened the week at 16.0% and closed flattish on the first 3 trading days. On Wednesday, the DMO offered N45.0bn, N50.0bn and N35.0bn respectively of the JUL 2021, MAR 2027 (New issuance) and MAR 2036 instruments. The PMA was oversubscribed by 0.6x as total subscription stood at N216.4bn relative to offered amount of N130.0bn.
Investors showed preference towards the longer tenored instruments as total subscription to the MAR 2027 bond stood at N75.99bn relative to offered amount of N50.0bn whilst total subscription to the MAR 2036 instrument settled at N102.18bn relative to offered amount of N80.0bn. The JUL 2021 instrument was, however, undersubscribed as total subscription stood at N38.21bn compared to offered amount of N45.0bn. Consequently, the DMO allotted N30.0bn, N50.0bn and N80.0bn of the JUL 2021, MAR 2027 and MAR 2036 instruments at marginal rates of 16.24%, 16.29% and 16.28% respectively. Post DMO auction, the secondary market reacted with sell-offs as investors took profit particularly on the MAR 2036 instrument. As a result, average yield rose 4bps on Thursday, before eventually closing at the week at 16.0% on Friday, down 2 bps week-on-week, W-o-W.
The Federal Government through the Debt Management Office also commenced the issuance of the first tranche of the Retail Savings Bond. The savings bond (with a maturity date of March 22, 2019) was offered at an interest rate of 13.01% (paid quarterly). Offer for subscription was open from Monday 13th March – Friday 17th March.