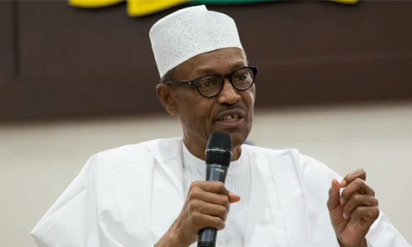 President Buhari
By Johnbosco Agbakwuru
ABUJA—Minister of Science and Technology, Dr. Ogbonnaya Onu, yesterday, said President Muhammadu Buhari's administration has delivered on the campaign promises of All Progressives Congress, APC, to the country.
The minister also said a lot of policies had been put in place by the administration and assured that by the end of 2017, Nigerians would start seeing tangible results of the policies.
This is as the Minister of Labour and Employment, Senator Chris Ngige, said the minimum wage committee would submit its report to President Buhari whenever he returned to resume duty.
The two ministers spoke, yesterday, in separate interviews at the first annual public lecture and book presentation in Abuja in honour of the late Minister of State for Labour, James Ocholi, SAN, who died in a motor accident on March 6, 2016.
Onu, who extolled the qualities of the late James Ocholi, announced that the government would immortalise him to sustain his legacies and good attributes.
Buhari has delivered his campaign promises
While fielding questions on the allegation that the APC-led government had not kept its campaign promises to the country, he said: "The APC is delivering on its manifesto.
"The President, during his campaign, campaigned on the basis of what the manifesto has said, and as the President, he has delivered. He is securing the nation, he has done very well in the North-East, he has brought rule of law.
"Today, people think twice before they can do anything that will undermine the best interest of the nation and he is working very hard. We are all supporting him to rebuild our economy."
Minimum wage committee to submit report to Buhari
Speaking on the long expected review of minimum wage, Minister of Labour and Employment, Senator Chris Ngige, said the committee was working hard towards ensuring that it produced a report that would be accepted by all the relevant parties involved.
He said:  "Any time the President is back, we in the Minimum Wage Committee, will submit our reports to him. We have, first and foremost, technical committee. That technical committee, we just finished our work, we are yet to handover to government."
As SSANU, NASU, NAAT meet FG on review of agreement
Meanwhile, the Senior Staff Association of Nigerian Universities, SSANU, Non Academic Staff Union, NASU and NAAT, yesterday, met with the Federal Government negotiation team on the implementation of the 2009 Agreement with the unions.
National President of SSANU, Comrade Samson Ugwoke, said the meeting was a departure from the past where the government would take decision alone and impose same on the unions.
The meeting held at the NUC office, was led by the Chairman of the Federal Government Negotiation team, Chief Wale Babaleke.
Ugwoke also expressed the disappointment of the unions over the non-inclusion of bursary or registrar, whether serving or retired in the negotiation team, although he said the federal government team promised to make consultations on it.
He said:  "It was a wonderful meeting and a departure from the old ways of doing things, there is a collaboration to achieve success."