…says meeting is for crime prevention
By Gabriel Enogholase
BENIN—ASSISTANT Inspector General of Police Zone 5, Alhaji Abubakar Mohammed, in  Benin, Edo State, has met with  disengaged revenue collectors and other stakeholders to forestall a breach of peace in the state.
Abubakar, who addressed them, said: "The purpose of this meeting is for crime prevention. We are all aware of the fact that the state is very peaceful and the crime rate  is low. We have businesses going on without issues. We have nightlife and everything has been perfect. However, we got intelligence report that a group of people were not happy with the recent happenings because of Edo State Government policy pronouncements and they are likely going to take actions that will lead to a breakdown of law and order and heighten tension.
"We need to partner you. You are the people we are to partner so as to know where the problems are and how we can tackle them so as to prevent the commission of crime and to prevent a breakdown of law and order. This, in essence, is why we invited you here today."because without you, we will not be able to know where the grievance are and you have a lot of members."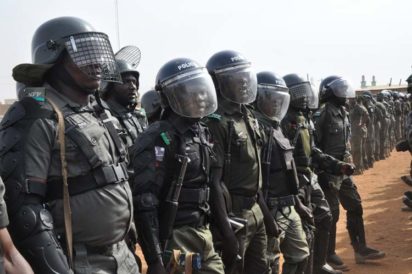 In their responses, state Chairman, Road Transport Employee Association of Nigeria, RETEAN, Pastor Sunday Erhahon, said the association has many workers, who had been laid off due to the disbandment of various revenue collections in the state, noting that this might in one way or the other force them to take to crimes as an idle mind is the devil's workshop.
Also, chairman, Akugbe Venture, Tony Kabaka claimed he had 2,722 persons working with him, saying that since the government came up with the new policy of using the point of service, POS, they have been rendered jobless.
State Commissioner of Police, Mr. Haliru Gwandu in his contributions, thanked the various stakeholders for speaking their minds, noting that such interaction would engender lasting peace and reduce the rate of crime in the state.