By Omeiza Ajayi
ABUJA – 'Suspended' Deputy National Publicity Secretary of the ruling All Progressives Congress (APC), Comrade Timi Frank has appealed to the staff of the party not to strike as the party battles to shore its finances and settle arrears of unpaid salaries.
This was even as Frank challenged the Chief John Odigie-Oyegun led National Working Committee NWC to account for all the money generated from the sales of governorship forms as well as membership registration fees.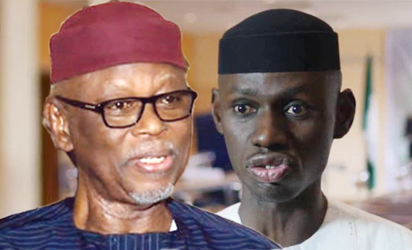 "Non payment of staff salaries is a leadership problem in APC secretariat which I have been talking about", he said in a statement issued Tuesday in Abuja.
He added; "I will only appeal to the staff not to carry out their threat. It is on record that they have sacrificed a lot for the party right from the formation stage to where we are now. They should exercise patience because very soon a caring National Working Committee (NWC) leadership will emerge and all their complains will be adequately taken care of".
While demanding for transparency in administering the party's finances, Frank said: "It is high time we asked Chief Oyegun to explain how all the money realized from sale of forms and party membership cards in the past have been spent.
"We have to do this because it is clearly becoming an embarrassing situation for us that common electricity bill this party can no longer settle, not to talk of salaries. How much is the staff wage bill? And what happened to the money realized from Bayelsa, Edo and Ondo governorship primaries?
"I have said this several times that as far as Chief Oyegun lacks capacity and long as he continues as our national chairman this kind of embarrassing report may be unavoidable to APC."
APC's finances has been in the reds, a situation that has made it unable to meet its obligations to staff.
Frank who described the situation as shameful, promised to take up the matter with some national leaders of the party.