* Drops Muje Baya
By ANOZIE EGOLE
After spending over eight years in the music industry the new kid on the wheel, Bayo Monday, aka, Minent Richy, has decided to make a bold entry back onto the scene with the release of his first official single, Muje Baya.
The National Institute of Sports graduate, who said that  his single intends to correct the high level of indecent dressing among girls  also opened up on why he wants to work with Ghanian rapper, Sarkodie.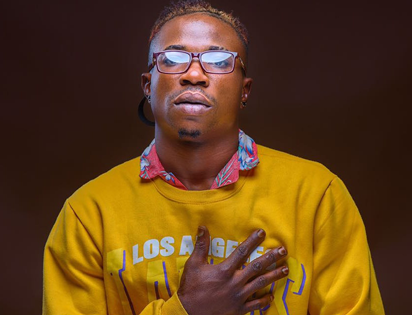 In a chat with Potpourri recently, the singer said that he dumped sports for music because music gives him the opportunity to express himself properly.
In his words : "Music gives me a better opportunity to express myself than sports. I dropped my first single Erule in 2006 which was when I started music. I followed it up with the release of Kosochi.   My latest single, Muje Baya, was inspired by the high level of indecent dressing among our girls these days. The way we are living, our tradition and lifestyle now has changed, its no longer the way our grandfathers used to live. So, I am trying to use the single to advise people to remember where we are coming from. All my songs are mostly inspirational songs, they are the kind of songs that you will listen to and you will get inspired.   I didn't like music as a child, but I was just fond of singing"
Speaking about uniqueness of his kind of music, he said,"The unique thing about my songs is my composition and my pattern of song, my creativity. I can sing like anybody else. I am planning on working with Sarkodie. I like him because he is a rap artistes and I am a singer. So I think the combination of his talent and mine will be a nice blend. I just wish to work with him because he is a rapper" he said.