All Progressives Congress, APC, in Delta State has said that members of the party were not part of the celebration of the return of Chief James Ibori, a former governor of the state, who recently returned to the country after serving a prison sentence in the United Kingdom, UK, over money laundering charges.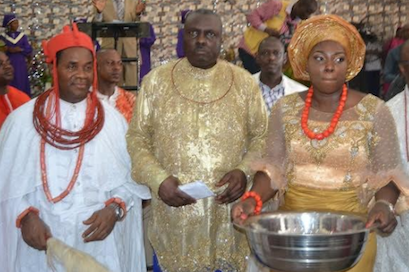 Mr Leonard Obibi, state acting Publicity Secretary of the party, in a statement, weekend, said "In the course of these events, it was observed that a few of our party members who are relatives, acquaintances or former associates of Chief Ibori also took the chance to join in paying him visits which were widely publicized.
"Inadvertently, the media tended to play up this perspective, and in the process contrived a false impression that our party, APC Delta, may have joined in celebrating the return of Chief Ibori.
"APC Delta, therefore, wishes to state emphatically and put it on record that unlike the Peoples Democratic Party, PDP, which, for whatever reasons, chose to identify with a return of one of their own, APC Delta is not affiliated in any way with these celebrations."