Two men, Olumide Ayoade and Joshua Adejumo, on Wednesday began a legal battle at the Mapo Customary Court in Ibadan over the ownership of a 13 year-old girl.
Adejumo had instituted a court action against one Omolara Moses asking the court to rule that the child belonged to him and not Ayoade.
He told the court that he was the father of the 13 year-old girl because he had been giving her all the fatherly care since her childhood.
"Since 13 years ago when she was born, I organised   her naming ceremony, sent her to school and all other necessary responsibilities which a father must perform on his child. "My lord, how else could it be explained that this child is bearing my name?" Adejumo said.
Ayoade, who is based in Abuja, however, debunked the insinuation that the child belonged to any other person other than him. He said that he was a youth corps member when he started dating Omolara.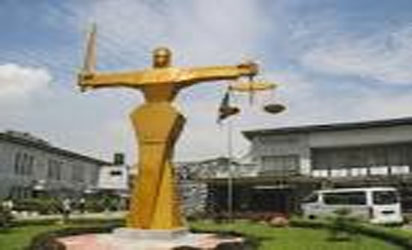 "My lord, just a month after Omolara got pregnant for me, I told my mother and she made all the spiritual efforts at ensuring that the pregnancy was a reality. "I continued to take good care of her until she gave birth in my home at Abuja.
"We did naming ceremony normally and on the following day, which was the ninth day, Omolara stole away with the baby when I was away from home.
"After a long search, I found out that she had taken the baby to Joshua's (Adejumo) home town at Ijebu-Jesha in Osun State.
"Her parents, who had known me all along,  told me that they had no hand in whatever Omolara was doing.
"All efforts geared toward recovering the baby from her proved abortive because I couldn't locate her due to my job in Abuja," Ayoade said.
Omolara, who is now married, however, told the court that although she knew Ayoade as his ex-lover, the child belonged to Adejumo.
"My lord, I only dated Ayoade for a short period of time and I left him when we were not compatible. "There is no truth in all the arguments Ayoade has presented so far," Omolara said.
In their separate testimonies before the court, Ayoade's mother as well as Omolara's father said  the child's mother  should not to be trusted by the court due to what they alleged as her waywardness.
Mr Henric Agbaje, the President of the court, said that all concerned parties should produce more facts to support their arguments.
He, thereafter, fixed March 31 for judgment.