By Simon Ebegbulem
BENIN—National President of Pentecostal Fellowship of Nigeria, PFN, Reverend Felix Omobude, has called on religious leaders and Nigerians in general against making inflammatory comments capable of creating unnecessary tension in the country.
In a statement by his media aide, Deacon Ralph Okhiria, the PFN President decried what he described as the way religious leaders had been making comments that tended to promote disunity and hatred, warning that if not checked, the trend could plunge the nation into bloodshed.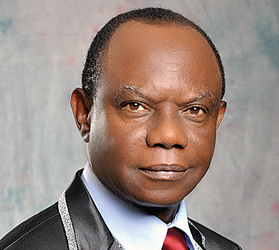 According to the statement, "We are facing serious challenges as a nation and this is not the time to make unguarded statements particularly as religious or political leaders. We have to come up with solutions and ideas on how to tackle the current crisis we are facing and not issues that will destroy us as a nation. Rather than increase the problems facing Nigeria, we should all join hands by doing things that will bring peace, unity and development to our country.
"True leaders of the people, be they political, traditional or religious leaders, are those who love and promote peace and not those who are insensitive to issues that are capable of tearing the nation apart. So, we must be guided when making comments so that we will not plunge this nation into crisis."
He added that the responsibility of building a nation did not rest only on the shoulders of the government but on all Nigerians, stressing the need for "all Nigerians, irrespective of political or religious affiliations, to come together and live in peace and harmony," just as he urged the Federal Government to ensure the protection of lives and properties of Nigerians no matter where they resided.
Subscribe for latest Videos