Even before 2Face's  open declaration and  unraveling of action plan for the protest, many of his colleagues have thrown their weights behind him with hashtag #Istandwith2baba raging like wild fire on all the social media platforms. First to jump in was Skelewu crooner, Davido, followed by Burna Boy. Soon after a horde of them joined the fray.
The self-styled 'Area Father' and veteran entertainer, Charly Boy had nothing but praises for the lanky singer, saying what 2Face is doing will bring back the culture of agitation.  "People should learn to speak out and I know that the only thing people are afraid of is not action. What Tuface intends to do is a very good thing and I will encourage other artistes to follow suit. It doesn't matter who is taking the lead, I implore everyone to come out.
I am not interested in those in leadership but on the followers now, we have kept quiet for long too. I am also organizing a massive mobilization. We need to be very strategic in this fight. I like and support this and everyone should follow suit," he said.  Ace comedian, I Go Dye, described the planned nationwide protest as a step in the right direction, declaring that he will support the cause. He said, "Social movement and societal development requires certain actions and inaction. The planned protest is a step in the right direction. Our leadership class in both political and religious circles have failed to defend the weak in our midst."
Another comedian, Seyi Law pledged his support to the Hiphop star from the perspective of criticisms that greeted his decision to champion the protest. "I have seen you come under serious criticism and I read some people who think your mistakes should be held on you forever, but I am here to tell you that I am with you. You didn't start the movement; you only lent your support to the voice of the people.You have only proven that at a time such as this, Nigeria and Nigerians deserve to truly be served.
Together with you, we will rise and march against those that oppress us. Today, I stand with you and as long as your stand is for the good of this nation, I will keep standing. Please don't let us politicize the protest as some fools made us do with the fuel subsidy. God bless you brother," he said.
Artistes on the fence or against
As 2Face's rank was swelling with more and more support from his colleagues and fans, so were the opposition. The first to become loud about it is his former group mate from the defunct Plantashun Boiz, Blackface Naija, who said he did not believe in the idea behind the protest. He took to his Instagram page to attack 2face by re-posting the controversial article by Dr. Bunmi Awoyemi of Divinewealth, an alleged Buhari apologist who called 2Face an illiterate . He also posted a comment from a don, Professor Akindele Adetoye who called 2face, "Bloody illiterate" for planning to lead a protest against the FG.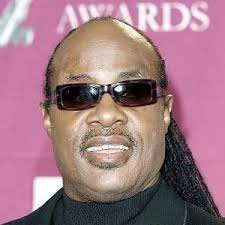 Actress Funke Adesiyan didn't exactly go against the protest, she simply told 2Face and his supporters it would be a waste of time and advised them to join in the political process instead. "When people ask me why I joined politics, I tell them from the truest part of my heart that it is because I got tired of how things were being done in my country. It's not enough for us to protest, it's more important for us, youths of this beloved nation, to get involved in governance. You could try many times before you achieve it."
Another comedian, Bovi Ugboma also stated that he would not be joining the protest."I am not joining the protest, and stop saying 'we' and 'us.' You don't belong…..my life is not governed by your opinions of me," he wrote. For Timaya, he told Potpourri on phone, that, "I don't have time for such things. I am too busy." Grandfather of all Nigerian comedians, Ali Baba, is also on the fence. When Potpourri asked him if he would be joining the protest, he replied, " I have not been properly briefed," claiming he was just returning to the country.
Police Intervention
With the storm gathering momentum and everybody looking forward to the D-day, Monday, February 6, suddenly, things took a dramatic turn. The Lagos Police Command released a 'bombshell' that they have information that miscreants would hijack the protest to perpetrate lawlessness that they believe 2Face and partners have no capacity to contain.
Addressing a press conference, Commissioner of Police, Lagos State, Fatai Owoseni, said the command wasn't ready for that kind of demonstration and as such would not allow it to hold. "Information reaching us revealed that some hoodlums are planning to hijack the peaceful protest. And as such, we won't allow it to hold in Lagos.
"We know that Tuface do not have the capacity to contain such a crowd and we will not fold our hands and watch things go out of hand. The Civil Society had said that they do not need police permission to carry out any peaceful protest, but they should also be aware that there might be those who share an opposing view. This set of persons may want to disrupt the peaceful demonstration and would want to attack demonstrators.
"This is why we advise individuals or group of persons who may wish to embark on civil demonstration to inform the police so that adequate security arrangement would be provided," he said. This statement appeared 'bizarre' to many observers because the police boss had earlier promised to back the protest. "The Lagos State Police Commissioner, Fatai Owoseni, says the command is aware of a proposed demonstration which popular artiste, 2face Idibia, plans to lead on February 5,"Premium Times and other media sources reported on Monday.
The challenge
In less than twelve hours the Lagos Police Command pronounced they would not allow the protest to take place , 2Face again posted on his Instagram the action plan for the protest, adding Abuja to the list. In the same vein, the Enough is Enough Coalition Nigeria's answer to the CP Lagos pronouncement is a tweet "the protest will go on"
According to the action plan, the Lagos protest starts from the National Stadium, Surulere by 8am, with the procession expected to move on to the National Theatre in Iganmu, Lagos. The Abuja end will hold at the Unity Fountain by 9am. It should be noted that the protest was formerly slated for Sunday, February 5, but 2Face moved it to Monday 6th when he issued the official statement on the action plan on Tuesday.
Musicians and national protests
Innocent Idibia aka 2Face is not the first musician to deck the garb of activism in Nigeria. In fact recently, Charles Oputa popularly known as Charly Boy led protesters made up of members of a civil society group called 'Occupy Unlimited' to the front gate of the National Assembly. The protesters led by the popular musician erected five tents in front of the Assembly's gate, demanding that for crimes like stealing of public funds, all those guilty should be sentenced to death. They also called for a slash in the salaries of political office holders by about 70%.
In the past, great musicians like Fela Anikulapo Kuti, Sunny Okosun, Bob Marley and a few others have through their music spoken to governments to listen to the cries of the people. In Nigeria, it is impossible to ignore the contribution of Fela to the national conscience of the people as he took on successive governments of his time, challenging their policies and asking people to stand up for their rights.
During the military era in Nigeria and their unpopular governments, Fela never allowed them a moment of rest as he consistently doled out songs to psyche people to resist them. His famous hits 'Beast of no Nation', 'Army Arrangement', 'Suffering and Smiling', to name a few sought to mirror the ills in our society as well as antics of government .
On the world stage, American folk singer, political activist and freedom fighter Joan Baez spent her nearly 60-year music career singing songs of protest and justice. She fought for civil rights alongside Martin Luther King Jr, sang with Bob Dylan and even appeared on stage with Taylor Swift
Visually impaired American singer Steve Wonder has also used his music to impact on national issues. Stevie's efforts to get a national holiday established for Martin Luther King Jr., arguably helped make that dream a reality. On April 8, 1968, Rep. John Conyers, D-Michigam, introduced legislation for a federal holiday, but the holiday didn't become a reality until more than a decade later.
2Face, his music and activism
For most of his career, 2Face has done a bit of activism through his music. Songs like 'E be like say', 'For Instance', ' Vote not fight' call for justice, peace and equality. Though his focus as a hiphop artiste has been to produce danceable, feel good music which has gained wide acceptance. Perhaps, this is one of the reasons some people are raising questions over the purity of his intent. He had also spoken many times through his several social media channels to his fans on national issues, advising and enlightening them.
The following are lyrics from one of his songs 'E be like say'
See, all I want to say is that
They don't really care about us
Because all they want to do is to get in touch with big bucks
Because they think the money gives them the power
But the power is nothing
If your people cannot get quality education
The power is nothing
If your people keep on dying of disease and starvation
The power is nothing
If your people have no peace (no peace)
The power is nothing
If your people cannot live in unity (eh)
See, why do you keep deceiving the people, my brother, my sister
See, why you make all this people to dey fight one another
Only God can judge you now [x4]
Another year has come
And now you want my vote once more
Oh no