Chief Ayo Opadokun, Convener, Coalition of Democrats for Electoral Reforms (CODER) on Monday, commended Lagos State Government's plan to ban yellow commercial buses popularly called Danfo from plying roads in the state.
Governor Akinwunmi Ambode's plan, Opadokun told the News Agency of Nigeria (NAN) in Lagos that reckless driving by 'Danfo' drivers called for concern and government action, adding that they had made life unbearable for everybody on Lagos roads.
"They drive without adhering to traffic rules and regulations and they do it so ungodly. The one-chance issue is mainly perpetrated by Danfo drivers. Government has every right to check their excesses, therefore, Ambode should go ahead and ban them on Lagos roads," he said.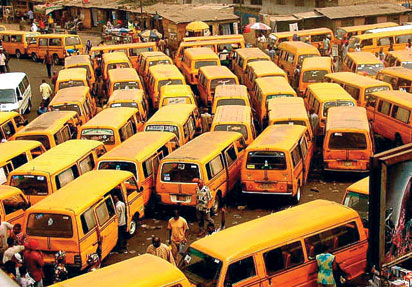 NAN reports that on February 6, 2017, Ambode revealed plans to ban yellow commercial buses from Lagos roads this year.
He said this while speaking at the 14th Annual Lecture of the Centre for Values in Leadership (CVL) at Muson Centre, Onikan with the theme: "Living Well, The Challenge of Africa's Future Cities."
Ambode said the present connectivity mode in Lagos was not acceptable and befitting for a mega city and called for well-structured transportation mode to address the challenge.
"When I wake up in the morning and see all these yellow buses and Okada (commercial motorcyclists) and all kinds of tricycles, the claim that we are a mega city is not true. We must first acknowledge that, that is a faulty connectivity that we are running," he said.
Opadokun also commended Ambode's development initiatives and urged him to sustain them to better the lot of the people.
"I must confess that I have attraction for that young man for all he has been doing in the state. The way he has been turning the state around positively is marvelous and he should be commended. I pray that God will grant him greater wisdom to make more and better strides," he said.