By Davies Iheamnachor
PORT HARCOURT—THE leadership of Ohanaeze Ndigbo has called on the Federal Government to give the Movement for the Actualisation of the Sovereign State of Biafra,MASSOB and the Indigenous People of Biafra, IPOB, due attention in their agitation.
The organization expressed worry that the treatment meted against the pro-Biafran groups are inappropriate, urging the FG to give them (MASSOB and IPOB) the same attention given to the Niger Delta Avengers and Boko Haram insurgents.
The President General of Ohanaeze Ndigbo, Chief, John Nwodo, who spoke yesterday in Port Harcourt during his first visit to Igbo resident in the state, said members of MASSOB and IPOB were treated with hatred.
Nwodo wondered why the IPOB and MASSOB members would be arrested and killed at will by the security operatives, adding that no known member of Niger Delta Avengers or Boko Haram terrorists in the North-East has been prosecuted for felony.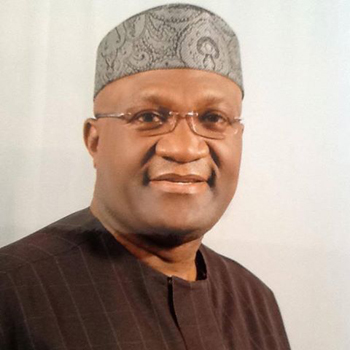 He said that if the FG gives the pro-Biafran agitators the needed attention, the agitation would be laid to rest. He  urged the FG to have a rethink  to resolve the issue, even as he called the MASSOB and IPOB for cooperation.
Nwodo said,"I extend my hand to the MASSOB  and IPOB members to work with us. I understand your frustrations, your plights and impatience. Inspite of the reproach they have used to oppress you, you have remained calm.
"Come home, your father has listening ears. I feel bad about how our youths are treated. I know of the Boko Haram terrorising the North-Eastern part of the country. They conquered and displaced community authorities and hoisted their flag, invariably announcing their own country but I have not heard of any of them that was arrested.
"I know of the Niger Delta Avengers who are angry as the MASSOB  and IPOB and are destroying oil facilities. I don't know any of them that has been arrested. What has IPOB  done to be treated differently?
"The fact that we have not joined them means that they have not received our cheers because we still believe that the FG can still handle the situation. I call on the Federal Government to have a rethink on how they handle the issues of IPOB  and MASSOB. If they treat them  as they have treated others, they will have a rethink."
Nwodo appealed to the  Igbo  to be united, noting that the region has been long neglected.
He said capital projects are not duly given to the states of the South-East and South-South and urged the FG to give  the regions fiscal freedom
"I am appealing to all Igbo to be united. I feel that dissipating our strength will not help any of us."