By Ndahi Marama
MAIDUGURI—THE forum of chairmen of Northern States All Progressive Congress, APC, has urged Nigerians to pray for the quick return of President Muhammadu Buhari, to continue his policies and programmes that will better the lives of the citizenry, rather than speculating rumours about his health status.
Speaking through its Chairman, Ali Bukar Dalori, who doubles as Borno State APC Chairman, the forum took its stand in a six-point communiqué issued at the end of a meeting in Abuja.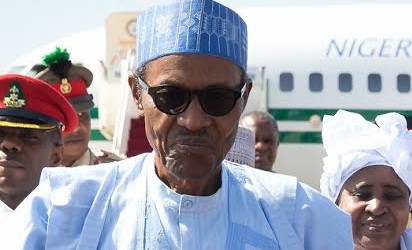 The chairmen declared their support to the APC government under President Buhari, the National Chairman, Chief Odigie Oyegun and the National Working Committee, NWC.
They also expressed confidence that the fight against corruption would not spare anybody found wanting under the present administration.
Parts of the communique, signed by the Chairman and Secretary of the forum, Mr. Attahiru Maccido, read: "We commend Buhari in spearheading the resolution of the Gambian political logjam, thereby averting a major crisis in the West African sub- region."
The communiqué further pointed out that the forum was proud to be associated with the present government for its achievements, especially in the areas of security, job creation, economic and foreign policies, agricultural and social development.