By Abdallah el-Kurebe
Sokoto—Governor Aminu Tambuwal of Sokoto State has said the fastest way to get the country out of its current recession is for the Federal Government to inject more money into the economy, especially construction sector.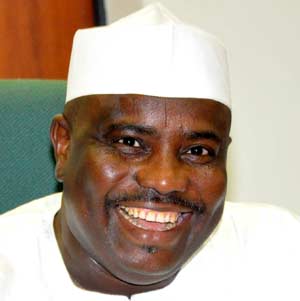 The governor, who spoke in an interview with Vanguard in Sokoto, also said the state government had, within the lean resources at its disposal, addressed the needs of the traditional institution in the state, which he lauded for showing much understanding for the state's financial constraint.
He said: "Experts have called on the Federal Government to inject more money into the system. Personally, I believe creating job opportunities, especially through the construction industry, and injection of more money into the economy, remain a sure way out of the current recession in the country.
"Ask any economist about the way out of recession, and I am sure he will inform you that massive construction efforts, backed by release of funds, will create jobs whose multiplier effects will jump-start the economic barometre.
On the place of the traditional institution in his government, Tambuwal said: "First, this government respects traditional institutions and since we came on board, we have accorded them the respect they deserve."