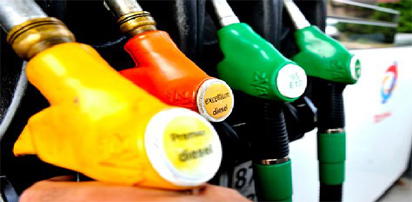 Petrol
By Michael Eboh
ABUJA — The Federal Government, yesterday, said it was working on a policy that would set aside $50 billion to fund and stimulate investment in production of biofuels.
Governor of the Central Bank of Nigeria, CBN, Mr. Godwin Emefiele, disclosed this in Abuja at the National Capacity Building and Sensitisation Workshop on Biofuels, organized by the Petroleum Products Pricing Regulatory Agency, PPPRA and the Ministry of Petroleum Resources, in collaboration with Nigerian National Petroleum Corporation, Renewable Energy Department.
Emefiele, who was represented by a Deputy Director, Research Department in the CBN, Mr. Lawrence Odey, said the funds would be provided under the Biofuels Equity Investment Fund, BIEF, as envisaged by the proposed Nigerian Bio-Fuel Policy and Incentives document.
Emefiele said the BIEF would be jointly funded by parastatals of the Federal Government and development banks, including the Bank of Industry, Bank of Agriculture and Development Bank of Nigeria.
BIEF was proposed to stimulate investment in the bio-fuel industry, with a proposal that its investment shall be up to a minimum of five per cent and a maximum of 10 per cent in bio-fuel related projects.
He said:  "As part of incentives, the draft Nigerian Bio-Fuel Policy and Incentives document, provides for grant of pioneer status, tax holidays to private sector entities involved in any activity related to the production of crops for biofuels production.
"They are also exempted from other taxes, such as withholding and capital gains tax. Other incentives include exemption from payment of import duties for the first five years, subject to review; exemptions from import duties, taxes, all other taxes and charges relating to plants, machinery, growers, chemicals, fertilizers, pesticides and materials for use in biofuels production."
Speaking in the same vein, Acting Executive Secretary of the PPPRA, Mr. Victor Shidok, said the agency was aware of the immense socio-economic benefits derivable from domestic production of biofuels, ranging from the expected increase in agricultural activities, which would in turn translate to enormous job creation, thereby, contributing to the growth of the country's Gross Domestic production, GDP.
Also speaking, an energy expert and keynote speaker at the event, Mr. Mohammed Ibrahim, lamented that the cavalier attitude of regulatory agencies in Nigeria was playing a major role in the de-industrialisation of the country, while he warned that if care is not taken, Nigeria would soon start importing biofuels from Niger Republic.
On his part, Minister of State for Petroleum Resources, Mr. Ibe Kachikwu, called for greater urgency in diversifying the economy and reducing dependence on fossil fuel and imported petroleum products, especially following the dwindling price of crude oil and vandalisation in the Niger Delta.
Kachikwu, who was represented by Mr. Tim Okon, Special Adviser on Fiscal Strategy to the Minister of State for Petroleum Resources, expressed optimism that biofuels would soon become a major foreign exchange earner for the country, if we apply our mind and might into it.
He said, "We can produce crude and fire gas, but ultimately, the only way to sustainably reach every nook and cranny and every citizen of our country with some level of energy supply, is to look towards natural resources, such as solar, wind, water resources and biofuel."
He explained that the Renewable Energy Development Initiative was designed to leverage on the country's immense agricultural potentials, in order to create a synergy with the petroleum sector, by developing a biomass-based fuel economy for Nigeria.
Kachikwu argued that biofuels is bound to enable the country develop a low carbon economy and gradually reduce environmental pollution associated with fossil fuels.
He added that biofuels would also help create a commercially viable and sustainable agro-industrial cluster across the country, noting that it would equally provide the enabling environment for biomass co-generation of electric power.
He urged vehicle owners and generators operators to explore the possible utilization of E-10 Bioethanol, B-20 Biodiesel which are the two specifications of biofuels currently endorsed by the stakeholders.
"Industrialised countries like USA, Brazil and other countries across Europe have been producing and utilizing biofuels. I believe we should look in that direction, knowing that the biofuels industry has huge investment potentials likely to create opportunity for large, medium and small scale investors," Kachikwu explained.