By Ephraim Oseji
Tuedor Akpevwe Jackson is a legal practitioner, businessman and an investment   co-founder of NairaChain Technologies, a company that deals with cryptocurrency education, mining, exchange and its disruptive abilities. He is an Independent Marketing Associate of the OneLife Network and currently one of the co-ordinators of OneLife Team Africa which does seminars all over Nigeria and West Africa about   OneCoin cryptocurrency and its benefits in this century. In the interview, Jackson says digital currency has come to stay.
What is   cryptocurrency and how did you get to know about it?
The word cryptocurrency simply means hidden, concealed or secret (from the word CRYPTO) money (also known as currency).   I   got to know about Bitcoin in 2009 when it started because then I was doing my NIIT program on Microsoft Proficiency 2007 in Accra, Ghana, but I did not see it as an investment then.   Besides,   it was the first time the words cryptocurrency, digital currency and visual money were used and 99% of the world saw it as a scam   such that they could not fathom that money could be virtual or invisible. In February, 2016,  a friend, Hudson Okolo,   who is the progenitor of OneLife Team Africa,   signed me up on a Starter package with OneCoin digital currency and I reluctantly checked my e-wallet/ back office to see what this was really about after five days. What I learnt that night from the information before me and after doing my due diligence changed my life forever. I was transformed into a "Crypto-preneur" as I gathered more information, knowing much about the evolution of money from different stages from trade by barter to precious metals to Fiat money, and plastic money and finally digital money which undoubtedly is the current stage in the evolution of money.   The OneAcademy educational package of OneCoin further exposed me to financial literacy through financial education. There are over 700 different types of digital currencies in existence today each with their own unique nature.
So, how rewarding is cryptocurrency?
I have  enjoyed the journey so far and I am actually looking forward to a great future in the world of cryptocurrency because whether you like it or not, digital currency has come to stay and it will soon be the currency that we will actively use in no distant future.
I have benefitted from Cryptocurrency especially OneCoin in different ways, one of which is price increase, split compensations and being paid commissions in Euros as an IMA (Independent Marketing Associate) which in other words make it an occupation. When I joined the business in February 2016, the value of OneCoin was at 5.25 euros per unit Onecoin; today the value of the same unit is now 7.85euros per unit Onecoin (and the company is going public in the Asian Stock Exchange at a higher value in the second quarter of 2018).   Cryptocurrency is not only an evolution in the payment system, it is a disruptive force which has definitely changed how we do business, it is the future of 'bankless banking". Money can no longer be just paper money..   Money is now digital and Fiat currency has over-stayed its time. For there to be a real and effective cashless society that the whole world is crying for, cryptocurrency has to be taken seriously. Many countries have taken this seriously by adopting cryptocurrency.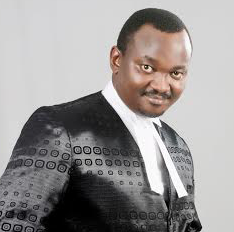 Those investing in cryptocurrency now are those living for about two years ahead of time and will surely reap the benefits. We will all need this in few years time but the difference between the person that owns it now and the person that owns it much later is that, the former will own it as an "investor" while the latter will own it as just a "user". The choice is yours.
Can you explain how the value of crytocurrency increases?
There are three factors responsible for increase in value of cryptocurrency.   The first is that the more people participate/mine and buy into the digital currency, the more increases in the value. For instance, 2.9million active members are already in Onecoin with many more people joining OneLife network daily. Second, as more coins are 'mined' (just the way paper money is minted or printed),   the more it increases in value (the OneCoin Blockchain mines 50,000 coins in a minute, 72million coins in a day and will mine 120billion coins to cater for not only the 2billion unbanked people,   but the rest of the world).     Third, as more people use the digital currency as a medium of payment/exchange,   the more it increases in value!(perhaps the strength of any digital currency is in its usage and that is one of the foremost reasons why OneCoin stands out from Bitcoin and the rest).   For instance,   Onecoin started mining at a nominal value of 50cents   in January 2015; two years later it is worth 7.85euros with a market forecast of 15euros per coin by the end of this year and a value of 25euros by the 2nd quarter of next year when the OneLife network goes public and become not only publicly quoted like Bitcoin but also publicly traded too.
Recently, the Security and Exchange Commission released a publication warning Nigerians about investing in   crytocurrency. What is your take on this?
I actually read the publication over and over again and found it misleading to the general public who has little or no knowledge about digital currency and that is one of the reasons I am here to  sensitize Nigerians on the new dispensation.
First, I will like to point out that   SEC does not have the power to authorize the use of  cryptocurrency.   Their business is to deal mainly with the capital market in Nigeria. Part II Section 13 of the Investments and Security Act of 2007 expressly states that the functions and powers of the Commission have nothing to do with cryptocurrency.
Perhaps one of the reasons SEC, CBN or any other banking regulatory body cannot regulate cryptocurrency (even in developed countries) is because cryptocurrency is the people's money. It is a peer-2-peer (P2P) transaction system that does not need a third party and as such you does not need to pay any 'middleman' (eg bank) charges. The value is not controlled by any country's Central Bank,   but by the forces of demand and supply, thus making it the people-controlled currency and as more people use it as a medium of exchange, the more it increases in value.
How do one guarantee the safety and security of cryptocurrency?
As regards theft of funds, digital currency is more secure and safer because it is encrypted and stored virtually by a means called cryptography. Cryptography is a method of storing and transmitting data in a particular form so that only those for whom it is intended can read and process it.
What about mismanagement by banks/bankers, financial institutions and government regulatory parastatals of paper money?
With digital currency, you need not worry about that because you are your own bank. Your money is in the value of the coins which you possess and are shown/stored in your e-wallet which you can access at any given time. Identity theft is also another factor that plagues paper money, the banks and other financial institutions. It is common knowledge how many billions have been lost due to card details theft, banks hacking etc but a digital currency holder is not susceptible to this and can cut this risk to the barest minimum if he/she holds funds digitally. You do not have to bother about high bank charges when you hold your money digitally.
The naira has depreciated over 85% since the last two years according to a Central Bank report  thus depleting the wealth of the people who hold their investments and savings in Naira, but this cannot happen with digital currency because digital currencies are inflation-proof financial tools that increase in value based on the tripartite factors of mining, investing and usage.
There are claims in social media that Onecoin is a scam or a ponzi scheme. What do you have to say about this?
I disagree. Onecoin is legally certified by the law firms of   six European countries including Germany, Norway, Sweden, Italy and Bulgaria.   All other 700 cryptocurrencies combined have less than 1 million members. Onecoin alone has over 2.9million members with over 4000 members joining worldwide on daily basis. Onecoin market capitalisation is over 17 billion euros and rising. All other cryptocurrencies combined have market capitalisation of 14 billion.   Onecoin has physical product like   Onetablet, the Onecloud data services and of course Onecoin cryptocurrency   itself.. Ponzi schemes do not have a product from time immemorial. The company has a presence in over 200 different countries of the world and is legally compliant in all.   Onecoin has the biggest blockchain, with capacity to mine 120 billion coins. The Company is audited monthly to count for transparency which will go a long way to build its integrity and market value. These reasons are enough to convince a doubting Thomas that OneCoin is  not a scam.
What are the benefits of being a member of OneLife network?
The first and most important benefit is that of financial education which breeds financial literacy and eventually financial intelligence in cryptocurrency. You also have the benefit of having tokens which you can use in mining the onecoin cryptocurrency which might become valuable over time (like Bitcoin). The third benefit is of an occupational type in which, based on the activities of an IMA (Independent Marketing Associate), you can get paid in euros every Monday which you can cash-in on a 60/40 basis. So now I guess the next question should be, how can digital currency better the Nigerian polity? Imagine a Nigeria where one can send and receive money digitally without recourse to the banks even in the smallest fractions, without bank charges, that is safer, more durable, more cost efficient and there is no limit on the amount of money you can send or receive just with the possession of a smart phone!. What about the thousands of us who have already been earning in euros every Monday even right here in Nigeria? Things are already looking up for cryptocurrency holders and traders all over the world and Nigeria should not be an exception.