A Federal High Court in Lagos on Friday sentenced three drug traffickers to  five years imprisonment each for drug trafficking. The convicts are: Bukola Adeoye, 24; Muyideen Ipumafayi, 35; and Alani Babaraji, 30.
They were arraigned by the National Drug Law Enforcement Agency (NDLEA) on three separate charges of one count each bordering on drug trafficking. Adeoye was first arraigned on March 6, 2013, before Justice John Tsoho and had pleaded not guilty to the charges, while trial had commenced.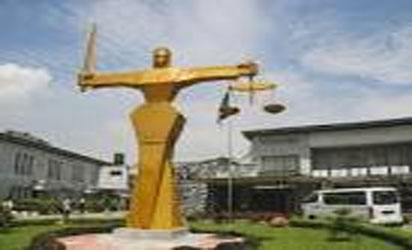 Tsoho was transferred from the Lagos division of the court, while, Justice Mojisola Olatoregun, assumed sitting as the new trial judge. On Feb. 1, this year Adeoye opted to change her plea from not guilty to guilty. She was re-arraigned and remanded in custody while the court adjourned for review of the facts.
The prosecutor said she was arrested at Ejigbo in Lagos with about 12.15 kg of cannabis sativa which she trafficked. Ipumafayi was arrested on Dec. 7, 2016 along the Lagos Ibadan expressway, for transporting about 10.4 kg of hemp. He was arraigned on Jan. 26, this year and pleaded guilty to the charges while the court adjourned for review of the facts.
Babaraji was arrested on Nov. 29, 2016 in an uncompleted building at Ijegun area of Lagos for dealing in 1.1kg of Cannabis. He was arraigned on Jan. 26 this year and had also pleaded guilty, while the court adjourned for review of the facts.
At the resumed hearing of the case on Friday, the prosecutor, Mr Jeremiah Aernan reviewed the facts and tendered several evidences before the court to establish his case against the convicts.
He tendered statement made by the convicts, a request for scientific aid form, as well as  bulk of exhibits which were all admitted by the court. Delivering her judgment, Justice Olatoregun found the convicts guilty of the offences as charged.
She accordingly, sentenced Adeola, Ipumafayi and Babaraji to a term of five years imprisonment each on the offences, saying the sentence would run from the date of judgment. The judge however, gave the convicts an option to pay N5 million fine in lieu of sentence.