By JAPHET ALAKAM
The great philosopher, Socrates, once said, "an unexamined life is not worth living" and the Bible in Hosea 4:6 also said that "my people perish for lack of knowledge". And events in and around the world reveals that it is real, and that is why developed nations do not play with the study of history as a subject. History is just the record of past experiences and it is good because without the past, many cannot make it in the future.
Experience is very important for survival and it plays great roles in the life of many who understand it, but, one ugly scene playing around is that many do not know of that or they do not take cognizance of it. The inherent gains was why many stakeholders cried for the re-introduction of history as a subject in Nigerian schools when some uninformed people removed it. It is on that basis that Rev Chris Christian, a prolific writer, teacher and Shepherd of the Locust Army International came up with words of knowledge in another book titled Wealth of Experience.
The seasoned author of over 120 books in the 76 page book published by Shekina Media House, Surulere, Lagos adds his voice to the topic with a verdict that nobody can be greater than his experiences and that God depends on experiences to introduce and sustain men in the path of destiny.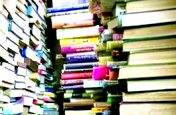 Segmented into 10 short chapters for easy reading, the gifted man of God/preacher with special features who has been in God's business for over three decades after preaching to his members for years decided to go beyond that by bringing some of his experiences to bear for the public as he highlights some of its importance to mankind.
According to the author, who is writing out of experience, "sometimes God depends on what happened to us to teach us what we are meant to know.  No matter the number of books you read and the rich contacts you made, there are things only experiences teach."
In Wealth of experience, the author reveals that experience is an encounter that men have as they practice what is written concerning them. To him, Experience is a teacher; a devoted and accomplished teacher, asserting that there are numerous mistakes he made in life because of limited knowledge hence the need to write the book for younger generations. In forging your destiny through experience; the author points out that every unique life has its unique experience, so people should not compare themselves with each other. Here, he also talks about his practical life as a Eunuch which is different from others , the need to keep company with experienced people as the destiny of every organisation lies in the hand of experience people and the need to study to know why somethings happen to one.
In Experience gives men understanding, the author states that experience makes men part of their lives as it reveals who they are. Experience enlightens the eyes of men's understanding is a true taste of what one gets from experience as studying ourselves and people around us will always free us from mistakes. Here also he points out that God allows men to pass through some unpleasant ordeals because of the riches in experience. The power of contact points to the very fact that no matter how unique you are, part of your destiny will always be found in somebody, as God answers the prayer of men through other men.
Going further, he asserts that the life of every man is tied to all that he reads, studies and mediates on, adding that Experience makes true witnesses as it prepares people for impartation. In Falling is part of growing, the author says that experience helps men to adventure into an unknown future and also reveals the man in every child. Finally, in my experience as a Eunuch, the author highlights the special features of a eunuch and why they enjoy protected thoughts.
The importance of Experiences are great, though it is not meant to be good all the time, sometimes, ugly experiences teach us deeper lessons than good experiences. So we need it to fulfill our divine calling. Written in simple language with rich contents, it is a valuable handbook for all.
Subscribe for latest Videos