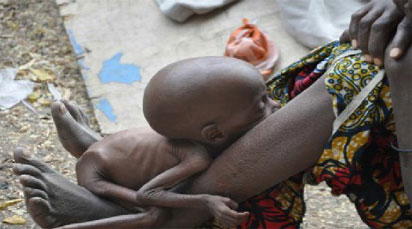 By Salisu Maradun
Gusau—OVER 34,000 cases of child malnutrition were recorded last year in six out of the 14 local government areas in Zamfara State, the state Nutrition Officer, Alhaji Samaila Bakwai, has said.
Bakwai, in a paper he presented during a five-day workshop sponsored by the United Nations International Children Endowment Fund, UNICEF, in Gusau, in collaboration with the state Primary Health Care Board, blamed the high figure on poor feeding and lack of nutritional diet.
According to him, lack of attention to the issue was one of the big holdups, lamenting that out of the N100 million budgeted for nutrition last year, only N5 million was released.