By Boluwaji Obahopo
LOKOJA—THE management of Dangote Group of Companies, yesterday, raised alarm that over 3.5 million of its customised tyres had been stolen, warning people against buying the tyres.
This came as the management announced that no fewer than 285 persons, suspected to have been involved in the theft were facing trial across the country, while 85 vulcanisers were on the run over the issue.
Addressing newsmen in Lokoja, the Coordinator of Dangote Group's National Patrol Unit, CP Abdullahi Magagi (retd), said: "Whoever is in possession of our tyres are advised in their interest to return them quietly to the nearest police station or we will get them arrested and prosecute them.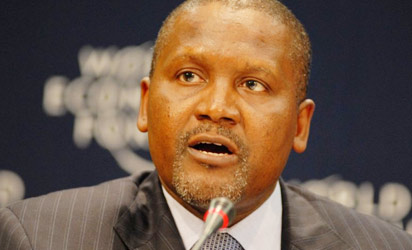 "Dangote Group of Companies has gone tough on those buying the company's tyres. 285 commercial drivers and Dangote drivers are now languishing in jail for stealing tyres.
"About 85 vulcanisers are already on the wanted list and in Kogi State alone we are trailing 32 vulcanisers, who have been buying the tyres from our drivers."
Mogaji noted that the kingpin of the syndicate, who often came to Obajana and Kano to buy the company's tyres, had been identified, stressing that the suspect would be apprehended and prosecuted.
While appealing to vulcanisers in the country to always check tyres before buying, Magaji cautioned tyre depots to be wary of Dangote drivers, who might carry tyres to them for sale.
He disclosed that Dangote Group of Companies had concluded plans to establish tyre company in the country and also hinted that 55 vehicles of the company impounded by the police, Federal Road Safety Corps, FRSC, and other security agents have been recovered.