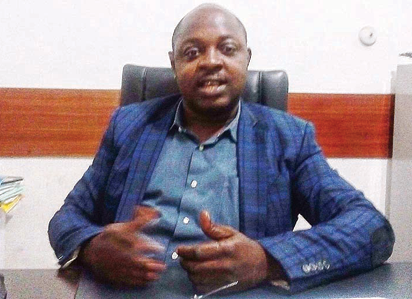 By Princewill Ekwujuru
The Managing Director, Advert Place Network Limited, Quadri Abubakar, takes pride in talking about the advertising portal created by his  company which makes it convenient for advertisers to compare advert rates of newspapers, magazines, radio and television stations in the country.
In this interview, he  said that with a click of a button advertisers can go online to compare all ad rates and place their advert directly. Read on.
Conceptualization
I worked in a media house before now. One dayI got a call from a brother who wanted to place an ad in another newspaper and he didn't know how to go about it.
He wanted to know how much the ad will cost in about four media houses. I was able to give him the information, but at the same time, I realized that was a problem.
He knows I work in a media house, but if he didn't know, where will he get the information from?
There and then I began to conceptualize the idea.  So that was how the concept was developed. I thought there should be a portal that has all the media ad rates.
Another question was how do I go about it.? So this gave me the conviction that this portal is possible and necessary.
With the portal you don't need to drive to any Newspaper house to place an advert.  If you want to place an advert in Vanguard for instance, all you need  do is choose the size, compare the rate with others and with the size preview on the site, you know how it will come out in the paper. So you know what you are paying for. Our portal is basically to help solve advertisers' problems.
And you can seamlessly complete the advert placement online from the comfort of your home, your office, your ipad, you can place an advert in Vanguard newspaper and it comes out the next day.
Radio and television stations
The portal has the radio section also where you can reach all radio stations within every state. If you choose Ekiti state for example, you willsee the  radio stations  available  and if you choose Lagos state you will see the  stations available. And it goes through same process that you compare their rates and place your adverts.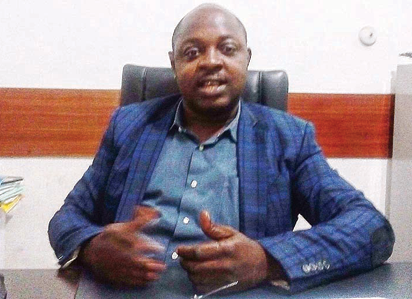 Ad  design
We have partners for the radio jingles, once you send us the details, our partners will create a jingle sample for you. We will send it back to you for approval. Once it is approved, it goes.
For the newspapers or magazine artwork, you either have your art work ready for the placement or you request for artwork design.
So you just give us the materials and our graphic artist does at least three different designs for you to pick from for free.
Payment system
The payment is done online through interswitch. Though response has been nice. We believe there is still room for improvement especially in classified adverts.
For every newspaper, we work with one of the Advert Executive. So when the advert comes in, it is routed through the representative of that  Newspaper, who completes the process.
We are just like an intermediary in which you can pass through to get to medium. In developed countries many people check newspaper for classified advert. So they don't need  much money to place an advert.
They spend little. It could be property for sale, space for vacancy or for change of names. Some of them are less than N3000. But I can't imagine if you need to do a classified advert in Vanguard and you need to get to Apapa spending over N1000 to place an advert of f N3000.
So with this in your phone, laptop, you can do your classified adverts, by typing the details and it goes to the representative of Vanguard and you pay online and everything is confirmed.
So, we really want to encourage people to do classified adverts. If lots of people are doing classified, it will it make possible for the SMES to advertise.
Fliers  display stand
Our latest concept is the fliers display stand, which allows companies, Small Medium Enterprises, SMEs, and individuals to have their fliers displayed at shopping malls.
It is projected on the screen while the hard copies are available for people to pick.
This is a concept that solves the problem of unsolicited distribution on the street in which many of the fliers will end up as litters or giving it to the wrong people. So with this concept, you can just keep your fliers at shopping malls because they will do better when you keep your fliers outdoors than keeping them in door.