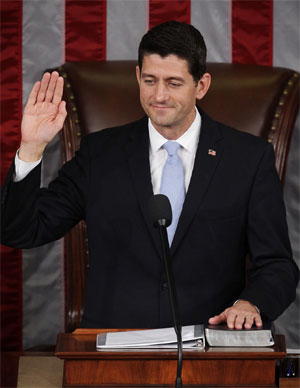 Paul Ryan
New York – Republican Rep. Paul Ryan won re-election on Tuesday as Speaker of the U.S. House of Representatives when the lawmakers convened for the 115th session of the Congress.
Only one Republican member defected and voted for Rep. Daniel Webster.
The News Agency of Nigeria (NAN) recalls that the Speaker was first elected on Oct. 29, 2015.
Ryan was re-elected by the House Republican caucus in November 2016 to serve a second term as Speaker of the House.
On the Democratic side, Nancy Pelosi was re-elected Minority Leader with only four of her colleagues voting for someone else for the top Democratic position.
Ryan is expected to address the 115th Congress.