By Sam Eyoboka
Lagos—GENERAL Overseer of Mountain of Fire and Miracles Ministries, MFM, Dr. Daniel Kolawole Olukoya has sounded a stern warning to corrupt people, saying they will reap whirlwind this year.
Olukoya gave the warning during the cross-over night at the MFM's Prayer City while reeling out his 40-point prophecy to spiritually guide Christians in 2017, noting that the year will witness swords attacking sword holders.
Declaring the new year as one of deep sorrow for the wicked and double edge vengeance, the cleric pointed out that it's also a year of confused noises and meaningless storm.
According to Olukoya, 2017 will experience redemption in contention, while it is blowing heavenly final whistle against those attacking genuine God's people, as several foundations of satanic problems will expire.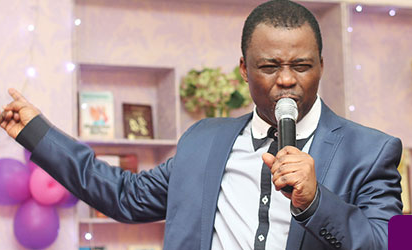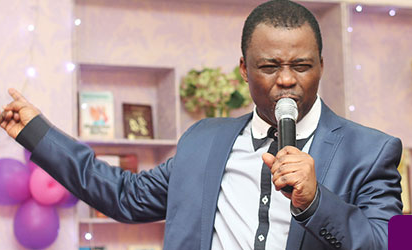 Noting that prayers will be required to avoid convulsion of the earth, in the form of earthquakes, hurricane, tsunami, the man of God warned that lots of prayers will be required for nations treating the word of God with disdain.
Giving the theme for 2017 as 'Year of Indisputable Victory and Uncommon Deliverance ', Olukoya predicted that the new year will witness fighting between the roads and road users, as well as experience incredible and energy sapping battles.
He predicted that satanic recruitment to capture and cage innocent young girls into foreign sects will be rampant, as sexual perversion is already on the rise and warned that the year is a bad one for fornicators and adulterers.
Olukoya, however, gave a 10-key survival strategy to hold on to in the year to include living a holy life, desist from unbelief, set a goal, be persistent, always seek divine directive and being filled with the Holy Ghost.
Other keys are to disengage from unprofitable friends, being generous to God, locating one's weaknesses and addressing them, as well as becoming a prayer and bible addict, stressing: "Sin is addictive, a sinner in one department of life is a sinner around. Sin is the greatest infection.
"Sinners can change the name of sin but God has not changed His attitude towards sin. Sin shall find you out. Sin is chosen but you can not choose the consequences," he averred,
Dr Olukoya encouraged Christians to be the salt of the world because many of them have failed in that regard.