By Chinonso Alozie
Owerri — The Imo State Chairman of the African Democratic Congress, ADC, Mr Ignatius Nlem, has alleged that Governor Rochas Okorocha was joking with the lives of pensioners in Imo State by not paying them their pension.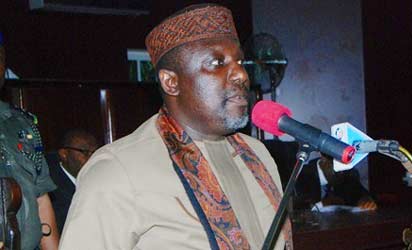 Nlem, who stated this while speaking with Vanguard in Owerri, Imo State, said the plight of the pensioners was as a result of government of "cosmetic show and political deceit. This is a state where pensioners are cajoled, blackmailed and compelled to abandon their inalienable entitlements."
The chairman said he was not happy that due to bad governance in Imo State, pensioners were forced to demonstrate as a way of asking government to pay their pension.
He said, at the moment, "Imo needs a rejig, reactivation, rebuilding and rebranding for good governance. Imo people have to join hands and save the state from imaginative nonsense. The time has come to put a stop to this man's inhumanity to man.
"In a moment like this, when history beckons on men and women of integrity with responsibility to defend the fabrics of the nation and states, we shall not shrink from this clarion call, ADC is the answer.
"We will continue to sensitize and educate our people inline with the principle and golden ideologies as contained in our manifestos."