By Gabriel Enogholase
GOVERNOR Godwin Obaseki of Edo State has said his administration has increased the capital expenditure for the judiciary from last year's N280 million to N1.8 billion, constituting 15.56% aimed at improving service delivery by the state judiciary.
Governor Obaseki made this known at the valedictory court session held in honour of the former Chief Judge of Edo State, Justice Cromwell Idahosa, at High Court 1, in Benin City, Edo State.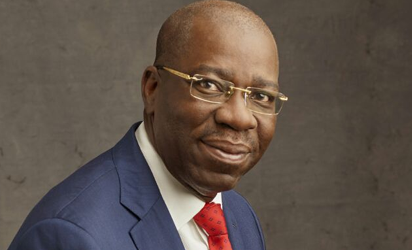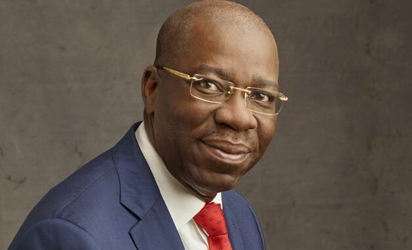 He noted that all the steps his administration had taken so far, were due to Justice Idahosa's hard work and the confidence the government had in his person.
The governor expressed confidence in the creditability of the incoming Chief Judge, Justice Esohe Ikponwen, hailing her as a "straightforward jurist. I am grateful that you are handing over to someone that has been classified as a classic judge. From my interaction with the incoming Chief Judge,  I have no doubt in my mind that we have a fearless, honest and straightforward jurist.
The government has decided to increase the capital allocation for the judiciary. In this year's appropriation, we have increased the amount of capital expenditure of the Judiciary from N280 million last year to N1.8 billion this year.
"We need to do that so that we can improve the infrastructure of our courts; we need to do that so that Edo State will be attractive for judges to come and live and preside over cases. We will make sure we facilitate the location of an Industrial Court here in Benin City, and we have decided to relocate the Court of Appeal from its current premises to a better one close to the High Court."
Meanwhile Justice Idahosa said as Chief Judge, the opportunity presented itself to contribute his quota to the development of the judiciary.