By Dennis Agbo
ENUGU—The Enugu state chapter of the National Youth Service Corps, NYSC, has said that like the proverbial Oliver Twist, it will continue to solicit for assistance from the state government to improve its facilities at the state's orientation camp in Awgu.
State coordinator of the scheme in Enugu, Alhaji Ahmed Ikaka, said his command is badly in need of operational vehicles to facilitate adequate inspection of corps members in the state.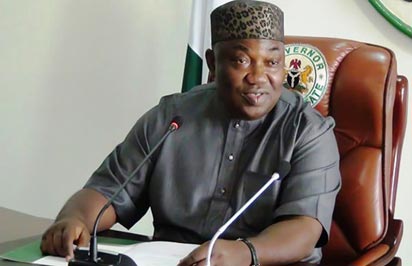 He noted that the facilities in the orientation camp, especially accommodation, require urgent upgrading to meet the yearly increase in population of corps members.
Ikaka also lamented the lack of perimeter fencing which he said is posing a serious security challenge.
"We are therefore appealing to your Excellency to come to our aid. On our part, we pledge that we will continue to support and assist in implementing the people oriented policies of the state government," pledged Ikaka.
Governor Ifeanyi Ugwuanyi of Enugu who congratulated the corps members for their successful call up to camp, reminded them that the scheme was established to forster national development and urged them to participate in all the trainings in order to draw maximum benefit.