By Nkiruka Nnorom
THE Nigerian Stock Exchange, NSE, has been named the third best performing stock exchange in the world in 2017 by the Cable News Network (CNN) after recording over 43 percent return-on-investment year-to-date.
CNN in the report titled '2017 in Review' said that though the NSE All Share Index is still miles below record highs set in early 2008, but a 43 percent rally in 2017 has helped to close the gap.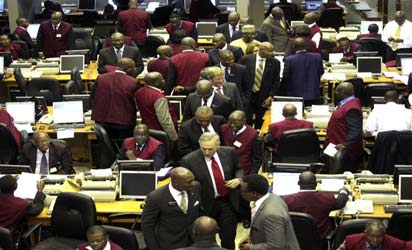 "The index suffered mightily in 2015 and 2016 as low oil prices, militant attacks, currency troubles and ebola hit investors' sentiment. But oil prices have moved higher, the central bank has made it easier to swap currencies and the economy has snapped out of recession", said Zin Bekkali, Founder and Chief Executive Officerof Silk Invest.
"If you look at where we stand today, the Nigerian market is still one of the cheapest markets on the planet," added Bekkali, who also said that many analysts are optimistic that stocks could keep rising in 2018.
Coming ahead of Nigeria is the Argentina's BCBA Stock Exchange index, which grew by 73 percent, followed by Turkey's Borsa 0stanbul, which also rose by 43 percent following the implementation of a temporary tax cuts and a loan guarantee programme by the government that encouraged banks to lend to small businesses. The country's Gross Domestic Product, GDP, growth soared, reaching 11.1 percent in the third quarter, said CNN.
The Hong Kong Stock Exchange, Hang Seng, moved up by nearly 35 percent, but China's major mainland indices in Shanghai and Shenzhen floundered.
The Dow Jones Industrial average shot up by 25 percent, the S&P 500 surged by 20 percent, while the tech-heav Nasdaq index out-shined them with 29 percent gain.
However, Gulf nation, Qatar's stock market tumbled by 19 percent amidst a spat with its neighbours – Saudi Arabia, Bahrain and the United Arab Emirates, closing as the biggest loser during the year.