By Aliyu Dangida
DUTSE—Jigawa State government has awarded contracts worth over N21.2 billion for the construction of 17 roads in different parts of the state.
The state Commissioner for Works and Transport, Engineer Aminu Gumel, who disclosed this in Dutse, said the road projects include asphalt overlaying, and township and feeder roads, to be completed in the third quarter of the year.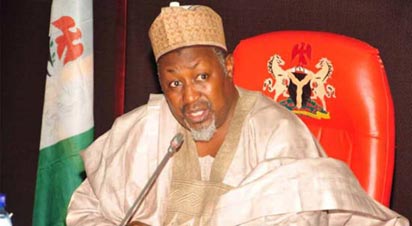 His words: "The projects are in line with the present administration's  commitment to enhance the socio-economic activities of its citizenry, as Governor Badaru Abubakar promised to complete all the projects abandoned by the previous administration."
The commissioner named the roads as Gagarawa to Bosuwa, 79 kilometres, at the cost of N3.5 billion; Kila to Jangargari, 48 kilometres, N4.7 billion; rehabilitations of Tasheguwa to Guri, 42 kilometres, N2.2 billion, and Bulangu Junction to Bulagu town, 44 kilometres, N3.3 billion.
He said: "10 township roads in council  headquarters were awarded, including payment of compensation to those whose structures were demolished and the amount contains the compensating structures in the course of the road projects."