By Perez Brisibe
UGHELLI—IMMEDIATE past governor of Delta State, Dr. Emmanuel Uduaghan, has said he will continue to contribute his quota to the enthronement of peace in Delta State.
Uduagha, who took to the social media to address issues ranging from agitations in the Niger Delta to governance in the state, in an early morning post on his Facebook page, said: "No one has the monopoly of mischief. No paid propagandists or blackmailers will unruffle me. I pray God will continue to keep me calm in the face of provocation.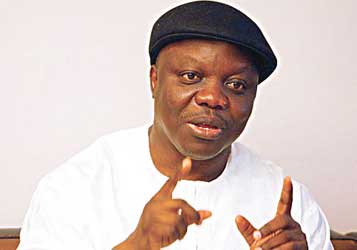 "In 16 years, I worked hard for the peaceful co-existence of this state. As SSG, I gave my boss, Governor James Ibori, all the backing to deal with complex ethnic issues.
"With Mr. Ovuozorie Macaulay as Commissioner in charge of conflict resolution, we spent sleepless nights dousing tension here and there. As appointees of Governor Ibori, it was our duty to do so. As governor, I worked hard for the peaceful co-existence of Delta State. In the peak of the Niger Delta crisis, I consulted widely with traditional rulers, retired military officers, religious leaders, youths, women and several other segments of the society.  Some, such as the Dein of Agbor, Pere of Akugbene, ArchBishop God-Do-Well Avwomakpa, Pastor Ayo Oritsejafor, Bishop Simeon Okah and even went to various parts of the state including the creeks on engagement processes."