Five facts for the Africa Cup of Nations Group D match between Egypt and Ghana in Port-Gentil Wednesday (1900 GMT):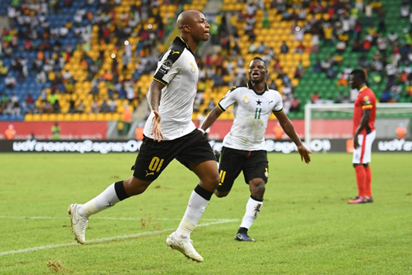 — Ghana will be seeking revenge for a 2-0 World Cup qualifying loss to Egypt in Alexandria two months ago when Mohamed Salah and Abdallah Said scored.
— The countries, who boast 11 Cup of Nations titles between them, have met three times in the competition with each winning one and the other match drawn.
— Ghana legend Sunday Ibrahim scored first and Sayed 'Bazooka' Abdel Razek equalised in a 1-1 group stalemate at the 1970 tournament in Sudan.
— Former Leeds United striker Tony Yeboah scored the goal that earned Ghana a 1-0 mini-league victory in the next clash, 22 years later in Senegal.
— 'Super sub' Mohamed 'Gedo' Nagy made his customary appearance off the bench to score the late goal that brought Egypt a 1-0 victory in the 2010 final in Luanda.