By Rotimi Agbana
Former YBNL artiste, Benjamin Chinedu Ahamefula, aka Xino, seems to have returned from a journey of sober reflections as he now seeks to reconcile with his former label boss, Olamide, whom he dumped in 2016 following allegations of abandonment by the management of YBNL.
Recall that after dropping two Pheelz produced singles, 'Nakam' and 'TTYL', the Plateau State born afro-beat singer, took shots at Olamide after exiting the label, accusing the 'Konkobility' rapper, Olamide, of treating him like he had nothing to offer the label. He accused Olamide of insensitivity; concluding that he could not be loyal anymore.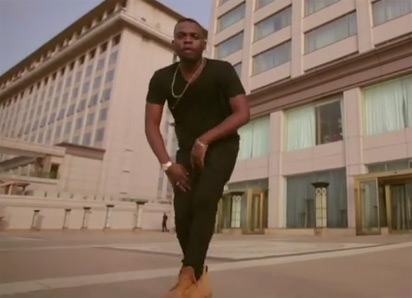 In a recent development, Xino seems to have realised his mistake as he has finally apologized to his boss, Olamide and the YBNL team openly, withdrawing his initial outburst and claiming responsibility for his actions. He claimed to be missing Olamide and the YBNL team while stylishly pleading to be accepted back to the label.
"Mood, feeling like Baddo right now, I want to take this time out to apologize, first to @baddosneh for the rash things I said last year. I was bitter over how things took a turn, I guess I owe all of you an apology and I humbly ask that you guys overlook what I said and see me for who I really am, a happy, fun-loving and jonzing pretty boy. I also apologize to the whole YBNL team and take responsibility for my words. I love @baddosneh as a big bro and how creative he has inspired me to want to be better. I guess I was really missing the crew;"I love you guys. Thanks for not judging me and taking time out to read this. I want to get accolades and shit, but I want to get it with the people who were there for me", he wrote soberly on his Instagram page.