By Olayinka Latona
General Overseer of the Lord's Chosen Charismatic Revival Ministries, Pastor Lazarus Muoka has called on Nigerians to intensify their prayers for quick solution to the myriad of socio-economic challenges currently confronting the country.
Speaking during the annual two-day interdenominational Christmas retreat to mark the church's 14th anniversary, Mouka also advised Nigerians to move closer to God, stressing that only God's intervention would bring about solution to the current challenges.
The cleric therefore appealed to other men of God not to relent in praying for the peace of the country.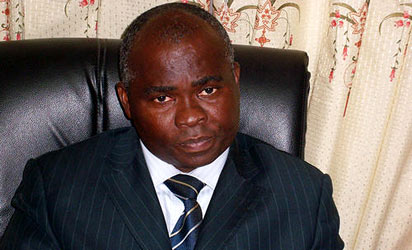 "All Nigerians should draw closer to God, pray, and forsake evil ways. Christians and non-Christians should pray earnestly because it is only God that has solution to our challenges and future in Nigeria.
"If we truly embrace holiness and righteousness in our country, all the problems we are confronting now will become a thing of the past and God will visit us with peace and there will be no pestilences.
"Men of God in general have roles to play in solving our current challenges and that role is prayer because prayer changes things and I am sure God is going to touch our nation. We should consult God and I know He will listen to us and turn our economy around for better," Muoka stated.
It was time of jubilation, celebration and testimonies for the members of The Lord's Chosen as various groups including evangelism group, Youth choir, Adult Choir, children department choir, campus choristers including mothers who brought their babies for dedication all marched out in their colorful uniforms to appreciate God grace upon the ministry for the past 14 years.
Mouka said God has been sustaining the ministry since its inception and that thousands of branches have been established all over the world. "Every year God added more branches to us, we are moving forward and not backward. Our branches are increasing numerically and spiritually. God has been so wonderful to us for the past14 years," he said.