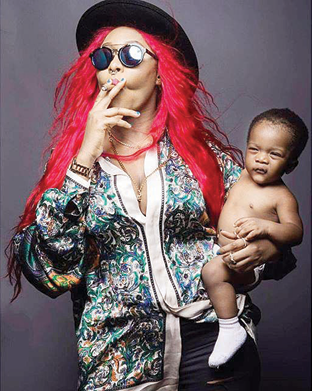 Cynthia Morgan
By Anozie Egole
Take it or leave it, pop singer, Cynthia Morgan, has done herself a world of good in terms of staying off trouble in the media for some time now.
But it seems her patience, being the good girl next door is wearing thin fast as she is back to her old ways – thrashing it out with anyone that looks for trouble.
Now, her target is her critics , who are still throwing jabs at her for what they perceived as 'distasteful' promotion of her 'Babymama' cover photo.
Known for her controversial posts, song covers and reactions, Cynthia also takes time out to reply critics and trolls and she's back.
In her words, she said, "To whom it may concern…if you don't know me, nor have neither genuine cares nor genuine interest in me. Don't mention my name nor make friends with my name. You don't know what I been through" she said.
Don't break my heart gave Morgan her first true break ans she quickly switched things up with the single 'I'm taken', and scored another great jam in German Juice.
'I'm taken' and 'German juice' are Cynthia Morgan's biggest songs. These songs, brilliant and accepted, blew her profile, and made her become a force in the industry. But things haven't been so well with the singer's methods. Lord knows we've missed those epic clap backs. Welcome back Cynthia.