By Gbenga Olarinoye & Mohammed Eroje
THE Governor of Osun State, Mr Rauf Aregbesola, has charged university graduates in Nigeria to shift attention from white collar jobs and embrace agriculture as a means of stemming the tide of unemployment.
The governor said the present economic situation has shown Nigerians the need to encourage farming as the only alternative to crude oil.
Aregbesola who gave the charge while addressing a gathering during the sixth convocation of Fountain University, Osogbo, noted that there is no aspect of life that can do without agriculture, stressing that Nigerian graduates must henceforth stop searching for formal jobs that seems to be no longer in existence.
The governor called for productivity, resilience and hard-work among Nigerians, stressing that the present nation's economy demanded that one be self-employed.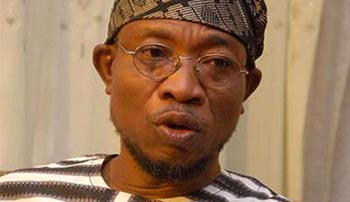 According to him, there is no alternative to sustain our economy than for us to build the required interest in agriculture and brace up with anything that can promote food production capacity.
Dwindling revenues
Lamenting the dwindling revenues from the crude oil production, Aregbesola said unless the country sees the need to promote agriculture, efforts to bring back the dwindling economy may be gloomy. "There is need for us especially our young graduates to lead the nation in promoting agriculture as the only realistic surviving alternative to the economy.
"We must not but embrace farming because it is only agriculture that has direct links to all aspects of life. Nigeria has grown to the stage through which her food production capacity must be urgently expanded to meet the general needs of the citizenry and as well enhance exportation. The time to enhance productivity has come. We must all embrace productivity. We must produce whatever we desire to consume", he added.
Congratulating the graduating students, Aregbesola charged them to adapt to the virtues they acquired in the institution. He called on them to get prepared for the challenges ahead and life after university which he described as "challenging".
He said, "You must all prepare for the challenges ahead especially at this period of over saturated tendencies of labour market."