By Rotimi Ojomoyela
Ado-Ekiti—No fewer than 1,000 people yesterday received a total of N16.5 million as economic empowerment from the founder of Afe Babalola University, Ado Ekiti, ABUAD, Aare Afe Babalola.
Twenty people got N100,000 each; 180 received N50,000 each; 300 persons went home with N10,000 each while 500 beneficiaries got N5,000 each at the maiden edition AB Foundation Poverty Alleviation Programme.
In his remarks at the event which was held at AB Foundation Civic Center in Ado-Ekiti, Babalola urged rich and privileged Nigerians to assist the poor to reduce the high rate of poverty and unemployment in the country saying: "You don't need to be the richest person in the world to help your neighbour."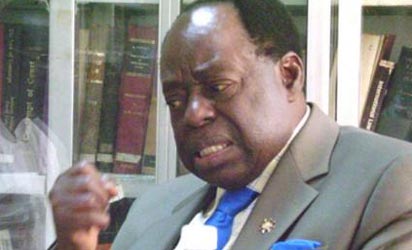 According to him, "I urge the government to go down to the ordinary men, people at the grassroots and do something to assist them. I am a grassroots man, the only time I am happy is when somebody beside me is happy.
"Giving is an act I borrowed from my parents; giving is very important if we want this country to develop. The Federal Government alone cannot fund universities in Nigeria and make them comparable to their peers in other parts of the world.
"What I am doing today is a token of my humble concern and love for the people generally and I will like the rich among us to take a cue from this because riches don't become wealth until they  invested in humanity."
Babalola advised the beneficiaries to invest the cash received judiciously to give themselves economic empowerment through investment in small scale businesses.
Chairman of the occasion, the Ohinoyi of Ebiraland, Alhaji Ado Ibrahim, said Babalola's gesture was commendable because of the rate of poverty in the country describing poverty as a "very impatient illness needing attention.
The Ewi, Oba Adeyemo Adejugbe, commended Babalola for siting his university in the town alongside its subsidiaries like farm, hotel, bakery and others which has generated thousands of employment.