A political circus of sorts has been playing out in The Gambia. Yahya Jammeh, the dictator who came to power 22 years ago, had boasted he would win his biggest landslide electoral victory in the run-up to the recently held presidential election. But he was met with a stunning defeat at the hands of Adama Barrow, a property developer who led a coalition of seven political parties to score 45 per cent in an election that three main political parties featured.
In a shocking development, Jammeh, who had boasted that he would rule The Gambia for "a billion years if it is the will of Allah", conceded defeat, pledging to hand over power to Barrow before the scheduled January 2017 handover date. He said he would return to his village to farm.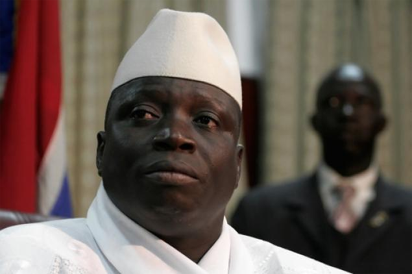 Coming amidst a growing trend in Africa, whereby defeated Presidents – Abdoulaye Wade of Senegal, Goodluck Jonathan of Nigeria and John Dramani Mahama of Ghana – peacefully conceded power to triumphant opposition parties, Africans and lovers of Africa were elated that the continent is steadily breaking from a blighted past of leaders desperately clinging to power.
However, Jammeh had another shocker up his sleeve. Just as the world was priming to usher in the third Gambian president after 51 years of independence, Jammeh suddenly ate his words and said he no longer accepts Barrow's victory because of alleged irregularities. He announced he was annulling the election.
This is the height of democratic absurdity! It is unprecedented, even in Africa.
In a swift reaction, the Economic Community of West African States (ECOWAS) dispatched a delegation of the region's leaders – Muhammadu Buhari of Nigeria, John Mahama of Ghana, Earnest Bai Koroma of Sierra Leone and Ellen Johnson-Sirleaf of Liberia – to the Gambian presidential palace to persuade Jammeh to step down, as he had lost the support of the people as well as their mandate.
Instead, Jammeh is seeking accommodation in a kind of power-sharing arrangement, and fears are rife that if he is forced to go, he might start an insurgency with a large cache of arms he has allegedly stashed away.
The opposition must take some of the blame. Perhaps out of political naivety, they threw a scare into Jammeh even before assuming power. They threatened to take the Gambia back to the International Criminal Court (ICC) at The Hague for Jammeh to account for  the atrocities he committed to perpetuate himself in power.
Jammeh must go. If he won't go voluntarily then he must he forced out and made to face the consequences of trying to plunge his country into chaos.
Africa must sustain the new momentum of respecting the electoral wishes of the people, as that is the civilised and correct thing to do. It is also a recipe for stability and development.