By Naomi Uzor
SecureID Limited has been assured of government support to produce more sim cards for the local and export market.
The Minister of Industry, Trade & Investment, Dr. Okechukwu Enelamah, and his counterpart, the Minister of Communication, Barrister Adebayo Shittu, gave the assurance during the commissioning ceremony of the company's new manufacturing line in Lagos.
Enelamah said:  "SecureID is an intercession of three things that are vital towards the country: Entrepreneurship, manufacturing and the whole technology and telecoms space.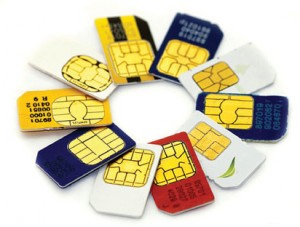 "It is not often that you get a company that can somehow have all these in one.
First you have to appreciate them for the leadership and drive, for the vision that Kofo has and her foreign partners."
"As a country and as a government, we try to support them and pursue their dreams and having had subscribers to telecom, at least on the African continent. Nigeria must also take the leadership of the African continent and possibly in East Europe and Asia",  he said.
Also speaking at the event, Managing Director/Chief Executive, Bank of Industry, BoI, Mr. Waheed Olagunju, said with this new line, Nigeria can now export sim cards to other African countries and  generate foreign exchange.
He noted that the sim card commissioning will create more jobs which mean more workers will also pay more tax which will be beneficial to Lagos state government and that the company will also pay more tax to the federal government.