*He's a drowning man— Ajaero
By Victor Ahiuma-Young
Abuja—Nigeria Labour Congress, NLC, yesterday, berated leaders of newly-announced United Labour Centre, ULC, claiming that personal ambitions led to its formation.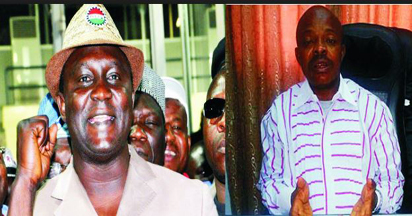 In a statement by its President, Mr. Ayuba Wabba, NLC said the leadership of NLC was committed to the unity of the working class notwithstanding weekend's announcement of ULC, following the protracted crisis that rocked NLC since March 2015.
However, in a swift reaction, President of ULC, Mr. Joe Ajaero, said: "Ayuba Wabba can defend the unity of NLC, not ULC. He does not understand the difference between labour centre and labour movement.
"His statement is a lamentation of a drowning man. The honey has been taken away from the crumbs. We would not join issues with him. We have moved on."
NLC, in the statement by its President, Wabba, claimed that the formation of ULC was because of the personal ambition of General Secretary of the National Union of Electricity Employees, NUEE, Mr. Joe Ajaero, and President of Nigeria Union of Petroleum and Natural Gas Workers, NUPENG, Igwe Achese, both President and Deputy President of the new labour centre, respectively.
While recalling the NLC crisis that began with the March 2015 delegates conference and efforts to reconcile aggrieved members, Wabba said: "The relevant organ(s) of congress would soon meet to review the latest challenge posed to the unity of our movement. We implore all workers to remain calm."