By Dele Sobowale
"Governments are best classified by considering who are the "somebodies" they are in fact endeavoring to satisfy." Alfred North Whitehead, 1861-1947. NOTE: Mr President please save Nigerian consumers from manufacturers by getting the Consumer Protection Council, CPC, the Standards Organisation of Nigeria, SON, and NAFDAC to be more vigilant – now, more than ever.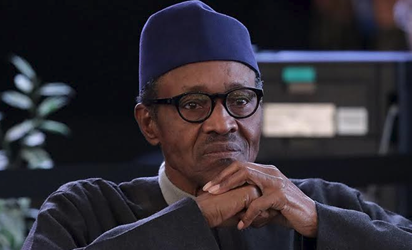 Mr President, Sir, you probably don't need a reminder that there is a recession on in the country. As a matter of fact, what we have is stagflation – a wicked combination of inflation (now 18.5%) and declining GDP (now -2.4%). Most economists and marketing professionals would testify that the two translate to low purchasing power and empty pockets. Permit me to confess that I am both a practitioner of the dismal science (economics), as well as Marketing.
In fact, I became a member of both professions as far back as 1968 and 1970 respectively. One thing I have learnt over those years is that stagflation renders consumers very vulnerable to the self-protective instincts of business people especially manufacturers of provisions in general and food in particular. I have also had some past experience with the short-cuts manufacturers adopt when sales volume drops and profits decline. They cheat in two ways: lower quality and inaccurate quantity – and sometimes both.
Let us examine quantity issues first and let me use packaged sardines as example. Most of us born in the urban areas of Nigeria had been consuming sardines almost as long as we can remember. We also know the most popular brand of sardine – TITUS – which at one time had a monopoly of the market. Then other brands came into a market apparently insatiable in its demand for sardines.
Again, from time immemorial, the standard pack of sardine was 125gm – fish, oil and salt.  Invariably, when a consumer opened a tin of sardine, the fish are packed so tightly there is very little room for the oil. That was in the past. Today, the standard tin of sardine contains more vegetable oil than fish. And, it is not certain that it weighs up to 125gm. This is not a random observation because to call my household a "sardine house" would be accurate.
At least a dozen of those tins disappear into sandwiches every week. The alarm was first raised by the kids who open the tins; unto the adults had to take notice. That was not all; a small survey conducted among other households confirmed that several mothers and housewives have noticed the change – for the worse – even as the prices of the products have escalated.
This time last year, it was two for two hundred and fifty naira (N250); now it is two for five hundred (N500). At the very least, the millions of Nigerian consumers, whose survival hinges on sardines expect the quantity of fish input should remain unchanged because it is the fish they buy; not the oil.
Except for the old and those afflicted with diabetes, sugar in any home – particularly with young people around – is indispensable. Sugar packaged in Nigeria had taken turn for the worse in terms of quality. This time, the quality deterioration, which is quite deliberate on the part of the packers — is with respect to moisture content.
In my over eight years working for three breweries and heading a soft drink bottling plant, I had known that one of the long running battles between the companies and their sugar suppliers was usually over the moisture content of the sugar supplied. Every company had a maximum moisture content specified and rigidly checked by the Quality Control Department, QCD, as well as Audit, before a consignment can be accepted.
Carelessness or complicity by QCD was an invitation to suppliers to rob the company blind and mess up the quality of its final product. Sugar packaged in Nigeria, irrespective of whether granulated or cube, now has a higher moisture content than ever before.
The test of that statement is simple. Despite the ban on the importation of sugar into the country, the products still come in. Though resolutely committed to buying Made In Nigeria products, procuring an imported brand was essential for the comparative analysis to be undertaken. The difference become very clear once the consumer opens a packet of St Louis and any of our local brands.
On account of too much water, Made In Nigeria sugar is often disintegrating in the packet. Going further, holding a cube between two fingers and squeezing will again reveal the quality differences. The Nigeria sugar crumbles easily; the imported seldom. The final test is the taste test. Put a cube each in the same volume of water and taste.
The elaborate explanation has become necessary in order to point to the regulatory agencies of government where to look for evidence that the Nigerian consumer, rather than being treated as a "king" by manufacturers, is actually regarded as a dupe who does not even realize that he is being cheated, even as he pays more.
Bread has from time immemorial been regarded as "the staff of life". But, the Nigerian consumer who carelessly consumes bread, especially one which had been stored for two days or more, might be spending money to end his life.
Here again, the problems are both quantitative as well as qualitative. The standard size of bread bought to years ago looks the same as the one bought today. But, today's loaf is much lighter because less flour is used in baking and more yeast to puff it up. Nobody dies from eating a loaf which is mostly air bubble.
The real danger lies in the fact that several local bakeries now cut out the preservatives which had made it possible to store bread in a cool dry place for up to four days in the past. Today, storage of bread under the same conditions for more than two days poses great danger to health. For households with kids, this can be as dangerous as leaving poison around. It is particularly easy to make the mistake if the consumer reaches for the loaf in the dark and cannot see the moulds growing around it.
There is no need to list seriatim all the product groups and brands which are susceptible to manipulation by desperate manufacturers and packers. The nation's consumer protection agencies have to recognize the incentive there is for manufacturers to cheat or quantity and quality and step up their surveillance.  Consumers themselves have a duty to report instances where repeated cheating takes place.
President Buhari should use his immeasurable power to force CPC, SON and NAFDAC to start with popular consumer products – sugar, sardine, bread, pasta, packaged rice, milk powder and seasoning. Later we can move to the rest.