By Dennis Agbo
ENUGU—Barring any other unforeseen hiccup, the Enugu depot of Nigeria National Petroleum Company, NNPC, would resume operation on or before April 2017.
Operations in the depot were suspended due to frequent vandalization of the oil pipeline that runs from Port Harcorut to Enugu, up to the northern parts of Nigeria.
Hope of resuming operation in the depot was disclosed by the National Coordinator of Anti-Pipeline vandalization and Product Adulteration, Mr. Nixon Ahanonu, who spoke with newsmen in Enugu.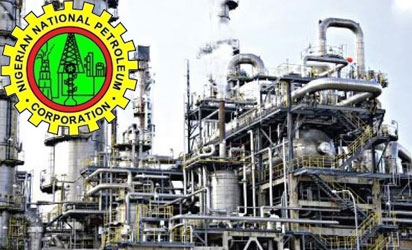 Ahanonu who addressed newsmen together with the Enugu IPMAN chairman, Austin Okenwa, congratulated the new NNPC/NMPC Enugu depot manager, Engr. Seyi Oyegbota, for his new appointment, while appreciating the good works of immediate past depot manager, Engr. Joseph Dumaka.
Ahanonu maintained that the President Mohammadu-led government has been working round the clock to pump fuel to Enugu depot.
"Before April ending we will have fuel in Enugu depot. The only place we have been having problem is at Akpugo but all the traditional rulers where the pipeline passes have been made to collaborate in the protection of the oil pipelines.