The Kano State Government is to establish six additional fire service stations across the state in 2017.
The Director of the State Fire Service, Alhaji Mustapha Rulwan, disclosed this in an interview in Kano on Saturday.
He said the project had been captured in the 2017 budget.
He said the offices, when established, would complement the existing 26 stations located across the state.
"Our plan is to have fire service office in each of the 44 local government areas of the state to ensure adequate coverage of the state.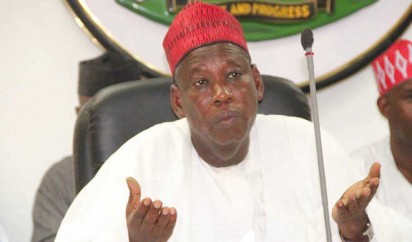 "But 2017, we plan to establish six offices in order to enhance our performance and in readiness of any eventuality.''
He said the state government also planned to purchase additional fire fighting vehicles and other necessary equipment to enhance the operation of the department.
He said the state government had rehabilitated six broken down fire fighting vehicles and an ambulance to complement the existing vehicles at the headquarters.
According to him, the fire service had reopened four of its offices that were closed due to lack of fire fighting vehicles.
"We opened four of our offices that were closed down and provided each of them with a vehicle", he said.
He said the reopened stations are located at Gezawa, Wudil, State House of Assembly and Jakara/Kasuwar Kurmi.
He urged residents to continue to comply with safety regulations in order to avoid possible fire outbreak especially during the harmattan.