Kaduna,The Kaduna State Government on Thursday inaugurated its first Sexual Assault Referral Centre (SARC) that would  provide psycho-social counseling, forensic examination, medical treatment and legal services for victims of sexual assault.
Inaugurating the centre located in Gwmna Awan General Hospital, Kakuri Kaduna, the state Attorney-General and Commissioner for Justice, Mrs Amina Sijuwade, said the development was the initiative of the Justice Reform Committee.
Sijuwade said that the centre would be run by the Ministry of Justice, in partnership with the Ministry of Women and Social Development, Ministry of Health and other relevant stakeholders..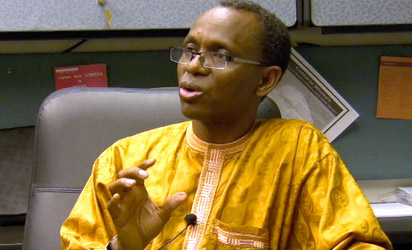 She said that the Ministry of Health would provide forensic examination and treatment, the Nigerian Police would investigate, and the Ministry of Justice would provide legal services.
Sijuwade added that the Ministry of Women Affairs would equally provide psycho-social counseling for the victims, making it a complete package in response to the increasing cases of sexual assault in the state.
"The Ministry of Justice has already designated a gender desk officer who will prepare all legal documents for legal action for victims.
"Also, all the officials that will work at the centre have already been trained with support from the Department For International Development (DFID).
"This initiative will greatly help in curbing the alarming rate of violence and sexual assault against minors in the state,'' she said.
The commissioner said that three additional centres would be established, one in each of the three senatorial districts in the state, for victims to increase access to the services.
She commended DFID for supporting the initiative through Justice For All project.
Also speaking, the Commissioner for Women Affairs, Hajiya Rabi Abdulsalam, said that the centre would serve as a convergence ground for all stakeholders to act in addressing the scourge of sexual assault in the state.
Abdulasalam, represented by the ministry's Permanent Secretary, Mrs Mary Sawok, said that the services to be provided at the centre would equally help in addressing trauma and stigmatization.
On his part, the Chairman of the Justice Reform Committee, Justice Darrius Khobo,  said that the centre would serve as a healing ground for victims.
Khobo, represented by the Chairman of the Nigerian Bar Association, Kaduna Chapter, Sherif Sule,  noted that a larger percentage of sexual assault in the state have remained unreported.
The representative of the DFID at the occasion, Mr Godwin Ode, called on all relevant stakeholders to support the initiative and contribute to ending sexual assault in the state.